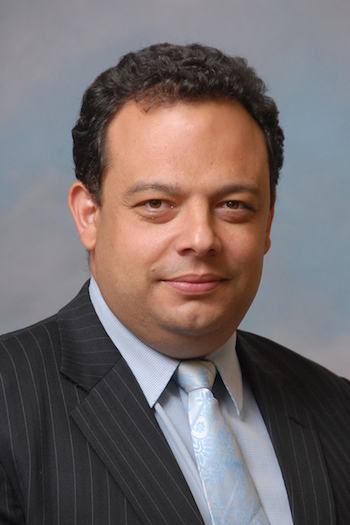 Tal Becker, one of Israel's top peace negotiators and senior fellow at the Shalom Hartman Institute in Jerusalem will speak on "The Israeli-Palestinian Conflict in Jewish Discourse: Identity, Justice and Religion" April 24 as Occidental College's 2018 Jack Kemp '57 Distinguished Lecturer.
The 2:30 p.m. lecture in Choi Auditorium on the Occidental campus is free and open to the public.
Becker heads the Hartman Institute's educational initiatives on Israel and the Jewish world, including its "Engaging Israel" series -- the leading educational program on Israel engagement in North America that seeks to strengthen and re-imagine the relationship between Israel and world Jewry.
Becker also serves as legal adviser to the Israeli Ministry of Foreign Affairs, and has been a senior member of the Israeli peace negotiation team, including the last round of talks mediated by U.S. Secretary of State John Kerry. Called "a diplomat's diplomat" by Haaretz, he has years of experience on the front lines of many of Israel's most pressing diplomatic, legal and policy challenges.
Becker has been a senior fellow at the Washington Institute for Near East Policy; senior policy advisor to Israel's Minister of Foreign Affairs; director of the International Law Department at the Israeli Foreign Ministry; counsel to Israel's U.N. Mission in New York; and an international law expert for the Israel Defense Forces.
He earned his doctorate from Columbia University and, among numerous scholarly awards, is the winner of the Rabin Peace Prize and the 2007 Guggenheim Prize for best international law book for Terrorism and the State.
His appearance is made possible by the Jack Kemp '57 Distinguished Lecture Series, created to engage with Occidental students and faculty in dialogue on important issues of public policy such as the political economy, economic growth in the context of a market system, communitarian values, and bipartisan relations.