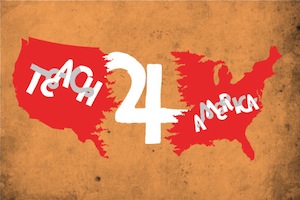 Eight members of Occidental's Class of 2013 have joined the Teach For America corps and will be entering classrooms from Hawaii to Louisiana this fall. 
Teach For America members are top college graduates and professionals who commit to teach for two years in urban and rural public schools in the pursuit of educational opportunity for all students.  Admission to the program is highly selective; over the past three years, the average acceptance rate has been below 15 percent.
Alexander Balgobin will focus on elementary education in Hawaii; Alexandra Wheeler will teach English in New Orleans, La.; Charlotte Krovoza will focus on K-6 ESL in Nashville, Tenn.; Katherine Hess will teach science in the Rio Grande Valley, Texas; Nanea Fujiyama will teach high school math in Hawaii; Veronica Ponce de Leon  will focus on bilingual elementary education in  San Diego; Deanna Dupuy  will teach math and science in Dallas, Texas; and Breiana Caldwell-Pledger will focus on special education in south-central Washington state.
Occidental is a top provider of graduates to the Teach For America program. Eight graduates joined the corps last year and another six in 2011, significant numbers for a small liberal arts college.
Teach For America recruits on more than 600 college campuses, seeking seniors and graduates from all academic majors and backgrounds who have demonstrated achievement, perseverance and leadership. Thirty-eight percent of these first-year teachers identify as people of color. Thirty-five percent received Pell Grants (the most reliable indicator of a low-income background) and 23 percent are the first in their family to earn a college degree.
Founded in 1990, Teach For America works in partnership with communities to expand educational opportunity for children facing the challenges of poverty. This fall, more than 10,000 corps members will be teaching in 46 urban and rural regions across the country.