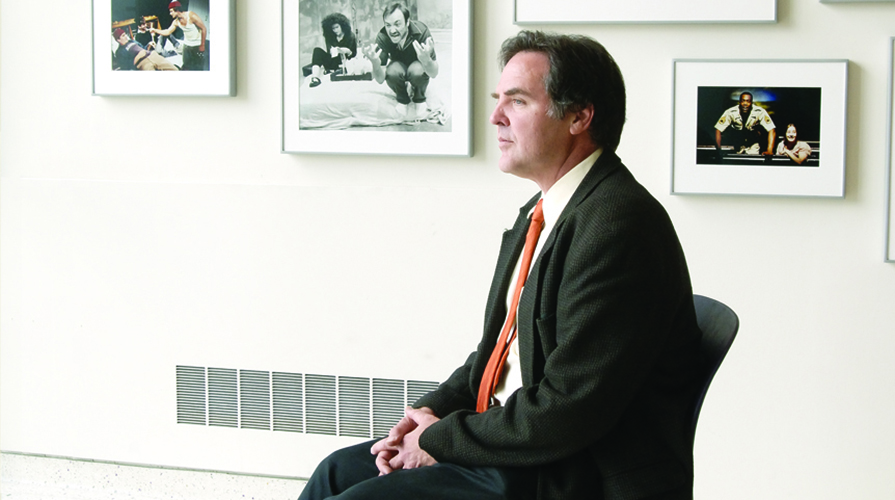 Tim Sanford '75, whose 25 years of leadership at Playwrights Horizons made the New York nonprofit one of the leading incubators of modern American theater, will receive an honorary degree from Occidental College at its 141st Commencement ceremony on May 21.
"Playwrights Horizons has been quite simply the most important crucible for contemporary playwriting in America," says Los Angeles Times theater critic Charles McNulty. "It's impossible to imagine off-Broadway in the last quarter century without [his] contributions."
During Sanford's tenure as Playwrights Horizons' artistic director, productions staged by the off-Broadway theater devoted exclusively to the support and development of contemporary American playwrights, composers and lyricists won four Pulitzer Prizes, 17 Obies, three Tonys, and four New York Drama Critics Awards, among others.
Sanford himself has won an Obie Lifetime Achievement Award, a Drama Desk Award, the New York Governor's Arts Award, a Lucille Lortel Lifetime Achievement Award, and was named the first Miss Lilly winner in 2011, an annual award presented to a male theater professional for their advocacy on behalf of women theater artists.
His career at Playwrights Horizons began in 1984, when he joined the nonprofit as an intern in 1984. Promoted to literary manager and then associate artistic director, he was named artistic director in 1996. He retired in 2021.
Sanford was a theater major at Occidental. "To me, the Oxy theater program was the model for undergraduate and even graduate school programs," he told Occidental magazine in a 2007 interview. "I've been exposed to many programs, and there's almost nothing like it. ... At Oxy I did everything. I wrote a play and put it on, directed four or five plays, acted constantly--it was a very rich experience." Sanford went on to earn a doctorate in theater at Stanford.
Isabel Wilkerson, winner of the Pulitzer Prize and the National Humanities Medal, will be the featured speaker at Commencement and also will receive an honorary degree.