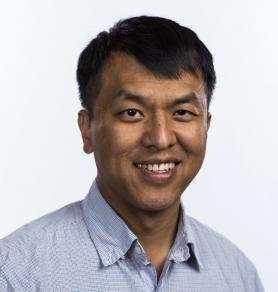 Sophal Ear, assistant professor of diplomacy and world affairs at Occidental, has been chosen from among hundreds of nominees from college and university faculty as one of NerdScholar's "40 Under 40: Professors Who Inspire."
The professors were selected based on their ability to captivate and engage students in the classroom, their outstanding involvement on campus and in the community and their overwhelming passion for their subject matter. Nominations were collected through student, alumni and faculty recommendations following an open call to several hundred colleges and universities across the country.
Ear moved to the United States from France at the age of 10 as a refugee from Cambodia. In the classroom, he says he most enjoys learning from his students and "seeing them learn how to think." He is most inspired by the volunteer tutors who helped him in school, as well as his late mother, "whose four years of grade school still enabled her to see the value of education in her refugee children."
In his nomination, Ear, who earned his BA, MA and PhD from UC Berkeley as well as an MPA from Princeton, was described as "captivating, motivational and memorable."
He told NerdScholar that his proudest accomplishment is his book, Aid Dependence in Cambodia: How Foreign Assistance Undermines Democracy, his favorite place on campus is "in the classroom," and his favorite nerd is "John Legend."

NerdScholar is the higher education branch of consumer finance website NerdWallet that offers advice and resources specifically for college students.