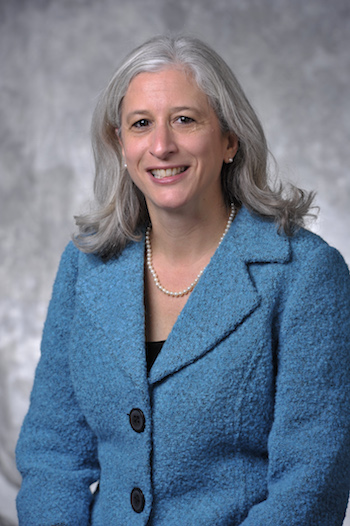 After a national search, Wendy Sternberg, dean of academic departments and programs at Union College (N.Y.), has been named Occidental College's new vice president for academic affairs and dean of the College.
Sternberg is the successor to Jorge Gonzalez, who left Occidental in July 2016 to become the 18th president of Kalamazoo College. Sternberg's first day in her new role will be July 1.
Sternberg was named dean at Union in 2013 after 18 years of service at Haverford College, including four years as Haverford's associate provost, with responsibilities that included managing all non-tenure track appointments, college-wide assessment, and serving as affirmative action officer for faculty searches. At Union, she has direct oversight of the College's 21 academic departments and 14 interdisciplinary studies programs and is responsible for development, support, and mentoring at all stages of the faculty career cycle.
"Wendy brings to Oxy a host of strengths," said Occidental President Jonathan Veitch. "She has more than two decades of experience as a faculty member and administrator at two of the country's top liberal arts colleges; strong administrative and leadership skills; a personal commitment to diversity as an educational value; a distinguished record of achievement as a scholar in her chosen field of behavioral neuroscience; and award-winning teaching skills, with extensive experience in undergraduate research."
"I am thrilled to be joining the Occidental community, an institution whose mission and values resonate strongly with my own," Sternberg said. "From just my brief time spent on campus, I can tell what a special place it is. I look forward to working with the faculty, staff, and students to help Oxy to achieve its ambitious goals."
A graduate of Union College, Wendy earned her master's and doctorate in psychology at UCLA, where she also was a postdoctoral fellow in the department of psychiatry and biobehavioral sciences.