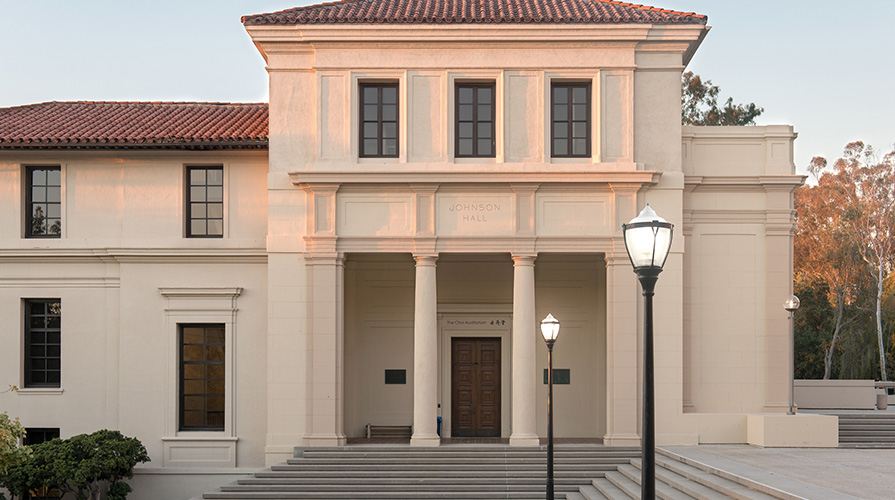 In addition to interviews with the search committee, this most recent round included candidate meetings with 11 members of the Oxy community. Each of the candidates met with a group of campus leaders comprising four additional faculty members (from Faculty Council), two additional staff members (from the Administrator/Staff Council), and one additional student (from ASOC). Candidates also met with the four vice presidents from the senior staff team not represented on the search committee.
In order to gain some insight into the candidates before the Board of Trustees is called on to make a final decision, five members of the Board's Executive Committee also met with each of the candidates. Their impressions were summarized and communicated to the search committee by the search consultants and committee co-chairs.
The search committee's discussions with the candidates were designed to assess how well the candidates meet the criteria articulated in the search profile. The campus leaders group asked questions of the candidates that had been gathered in meetings with various constituencies and via the FC and ASC feedback forms. Topics covered included: trust; diversity, equity and inclusion and campus climate; workplace issues and opportunities (including experience working with unionized faculty and staff); staff governance; conflict resolution and transparency; and leadership/management style. In some topic areas, the group posed scenarios based on experiences that candidates may face as president at Oxy. Similarly, members of the leadership team explored wide-ranging topics pertinent to the role of president, including approaches to setting goals and priorities, how one allocates time spent on external matters vs. on-campus issues, decision-making, and approaches to communication in difficult situations.
Following their meetings with the candidates, the campus leaders and vice presidents joined the search committee to convey their perspectives on each candidate, with a separate feedback session for each group, and separate sessions devoted to each candidate. This process enabled the search committee to hear from every individual interviewer about each candidate. While the ultimate decision regarding which candidates were advanced to the final stage was the search committee's alone, the feedback from the two groups figured prominently in our final consideration of the candidates.
As a result of the search committee's deliberations, we are advancing the names of two individuals to the trustees for their consideration and final selection. We expect the Board will name Oxy's next president in February. The search committee is confident that the 16th president of Occidental College will be an accomplished individual who is ready to lead Oxy's next chapter.
As search committee co-chairs, we would like to extend our sincere gratitude to everyone who has participated in this process--whether by attending a listening session, providing input on an online survey, nominating a candidate, participating in an interview group, or serving alongside us on the search committee. We are extraordinarily grateful for your insights and we believe the process has benefited from this level of participation.
-Coit (Chip) Blacker, '72 Committee co-chair
-Wendy Sternberg, Committee co-chair