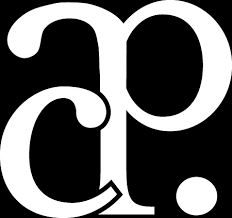 The Occidental Weekly has been awarded the country's top prize for online college journalism in the Associated Collegiate Press' annual competition.
The Weekly was presented the ACP's 2015 Pacemaker award for online weekly newspapers at schools with 5,000 students or less, an honor it shared with The Heights of Boston College and the Whitman College Pioneer. "Top competitors demonstrated a commitment to strong visuals and photography and engaged audiences effectively on social media," the judges commented.
"I started at the Weekly my first semester at Oxy and re-made the website and web publishing practices that winter break. It's pretty remarkable to be able to look back as a senior and recall how much the site has been improved since I started it," says Ella Fornari '16, a biology and art history and visual arts double major and the Weekly's first web editor. "The site also couldn't be what it is today without support from faculty adviser Jim Burns and the rest of the Weekly staff." 
The ACP presents the Pacemaker each year in categories for each type of publication – online, newspaper, yearbook and magazine. Entries are judged by teams of professionals based on criteria that include coverage and content, quality of writing and reporting, leadership, design, photography and graphics.
The Pacemaker award is the latest in a series of awards gathered by the Weekly, including first-place awards in the small school category for best all-around non-daily newspaper and breaking news reporting in last year's Society of Professional Journalists' Region 11 Mark of Excellence Awards competition. SPJ's Region 11 includes Arizona, California, Hawaii and Nevada.
Last year the Weekly also took home five other collegiate journalism awards, including finalist in the ACP competition for best small newspaper and most outstanding college weekly newspaper from the American Scholastic Press Association.