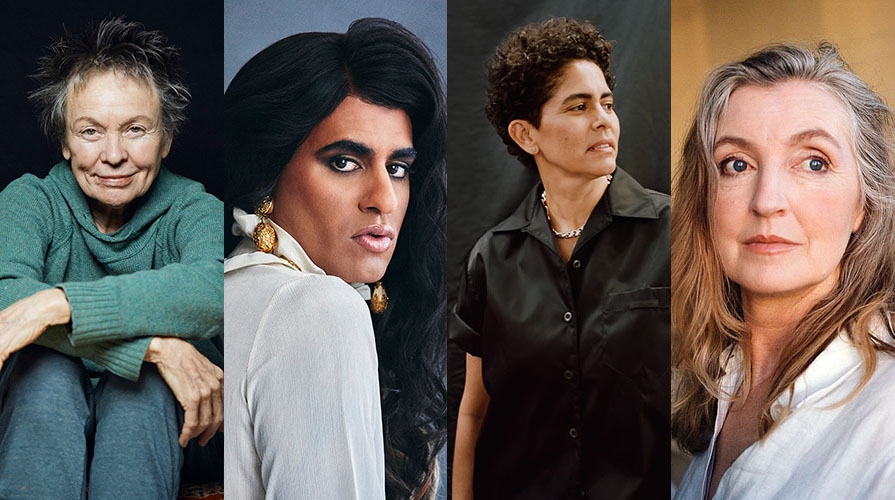 Join a diverse lineup of cultural luminaries at the forefront of their fields for thought-provoking discussions hosted by acclaimed cultural curator and interlocutor, Paul Holdengräber.
Presented by Occidental College and OXY ARTS, this series of conversations provides immersive, revelatory experiences that go beyond the classroom, fostering an environment of innovation and creativity. Delve into a range of topics at the intersection of art and society, from social and environmental justice to the role of technology.
The inaugural event of the yearlong series features internationally celebrated writer, artist and non-binary activist ALOK on Oct. 3, 2023. The dynamic lineup continues with sociologist Ruha Benjamin (Nov. 20); the thought-provoking writer and progressive icon, Rebecca Solnit (Nov. 28); visual artist Julie Mehretu (Feb. 21, 2024); and multimedia artist Laurie Anderson (spring 2024 date TBD). Each speaker will bring to the conversation their unique perspective and expertise, making for events that are intellectually stimulating and emotionally moving.
All conversations are open to the public at no cost, creating a space for diverse communities to join in the conversation and explore ideas together.
Curated by OXY ARTS, the College's community-based arts hub, the series is funded through the generous support of Occidental trustee and alumna, Lisa Coscino '85.
About Paul Holdengräber
Paul Holdengräber is an interviewer and curator. He was the Founding Executive Director of Onassis Los Angeles (OLA). Previously, and for 14 years, he was Founder and Director of The New York Public Library's LIVE from the NYPL cultural series where he interviewed and hosted over 600 events, holding conversations with everyone from Patti Smith to Zadie Smith, Ricky Jay to Jay-Z, Errol Morris to Jan Morris, Wes Anderson to Helen Mirren, Werner Herzog to Mike Tyson. Before his tenure at the Library, Holdengräber was the Founder and Director of "The Institute for Art & Cultures" at the Los Angeles County Museum of Art, and a Fellow at the Getty Research Institute in Los Angeles. He has a Ph.D. in Comparative Literature from Princeton University and has taught at Princeton University, Williams College, Claremont Graduate University among others. In 2003, the French Government named Holdengräber Chevalier des Arts et des Lettres, and then promoted him in 2012 to the rank of Commandeur des Arts et des Lettres. In 2010, The President of Austria awarded him the Austrian Cross of Honor for Science and Art.
About OXY ARTS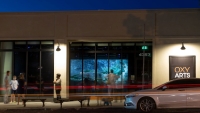 OXY ARTS is Occidental College's public art center rooted in social justice and community engagement. We are a vital public space for discovery, experimentation and learning at the intersection of art, culture, and social movements. Located in the heart of the Highland Park neighborhood in Northeast Los Angeles, we are committed to facilitating projects that hold space for complex ideas and dialogue, spark curiosity, and invest in artists and community growth. You are welcome here.