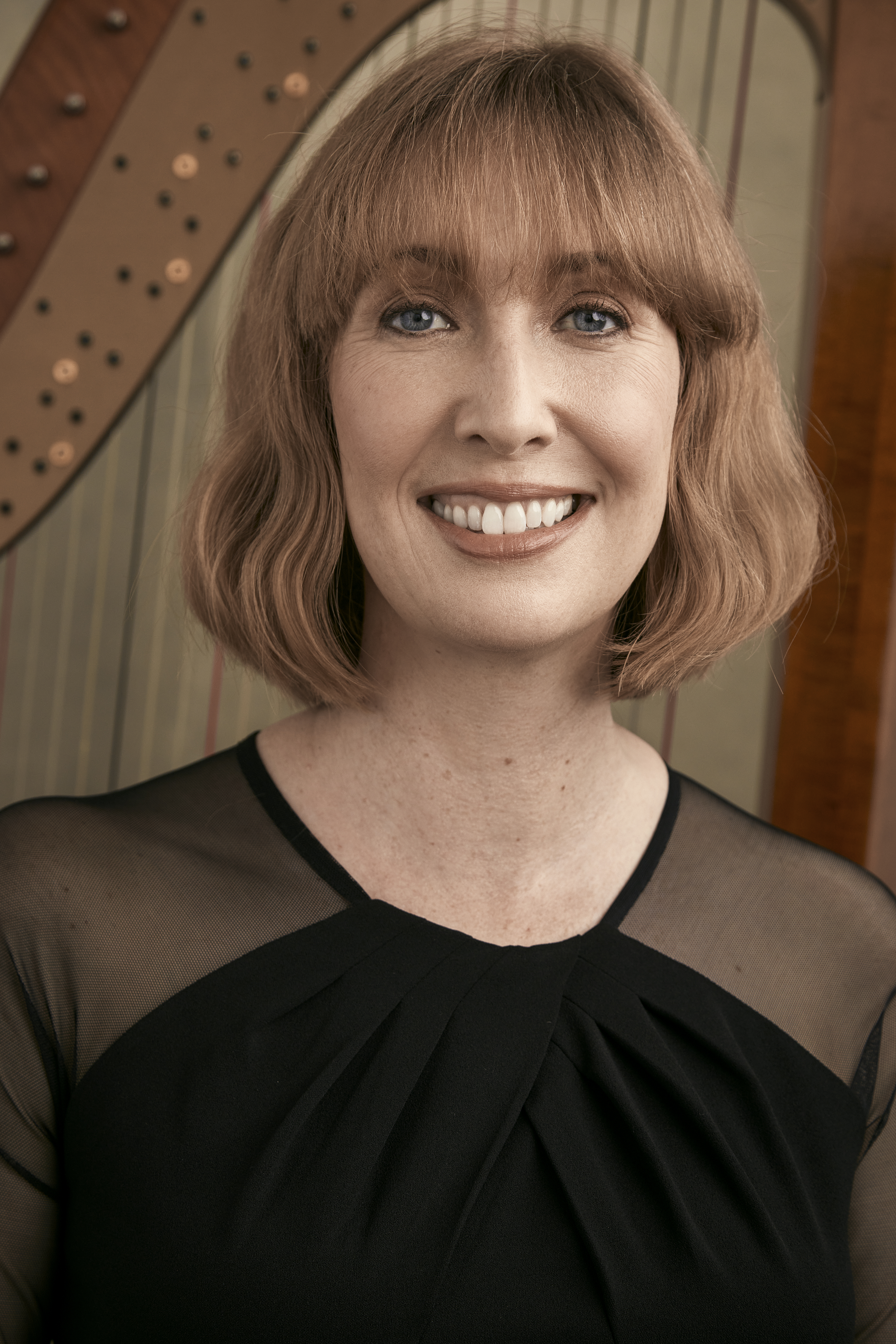 Instructor of Applied Harp
Hailed by the LA Times as"a force field unto her own, yet joined in something bigger, " Alison Bjorkedal is a passionate ambassador for the harp and a specialist in performing the music of Harry Partch.
Her symphonic, operatic and ballet performances include The Industry, San Diego Symphony, Pasadena Symphony/Pops Orchestra, Los Angeles Opera, Opera at the Broad, American Contemporary Ballet and National Ballet of Canada and MUSE/IQUE.
Alison recorded for Sia, Madonna, and Kid Cudi, and live performances with Il Divo and Idina Menzel. Select soundtracks include Finding Dory, Independence Day: Resurgence, IT 2, Crazy Ex-Girlfriend, Ghostbusters: Afterlife, Picard, The Adam Project, and Obi-Wan Kenobi. Onscreen appearances include Dancing with the Stars, Genshin Impact Anniversary Concert, and the Pentatonix's "A Very Pentatonix Christmas". Alison's notable new music world premieres include William Kraft's Encounters XII for harp and percussion; James Tenney's "Changes for 6 harps"; and Wadada Leo Smith's Ten Freedom Summers, a 2013 Pulitzer Prize finalist. Alison is a member of Partch ensemble, where she plays the Kithara. Partch's 2014 recording "Plectra and Percussion Dances" took home the 2014 GRAMMY for Best Classical Compendium.
Born and raised in Kennewick, WA, Alison received harp performance degrees from University of Oregon (BM) and USC Thornton School of Music (MM, DMA). Alison is harp faculty at California Institute of the Arts, Pasadena City College, and Pomona College.