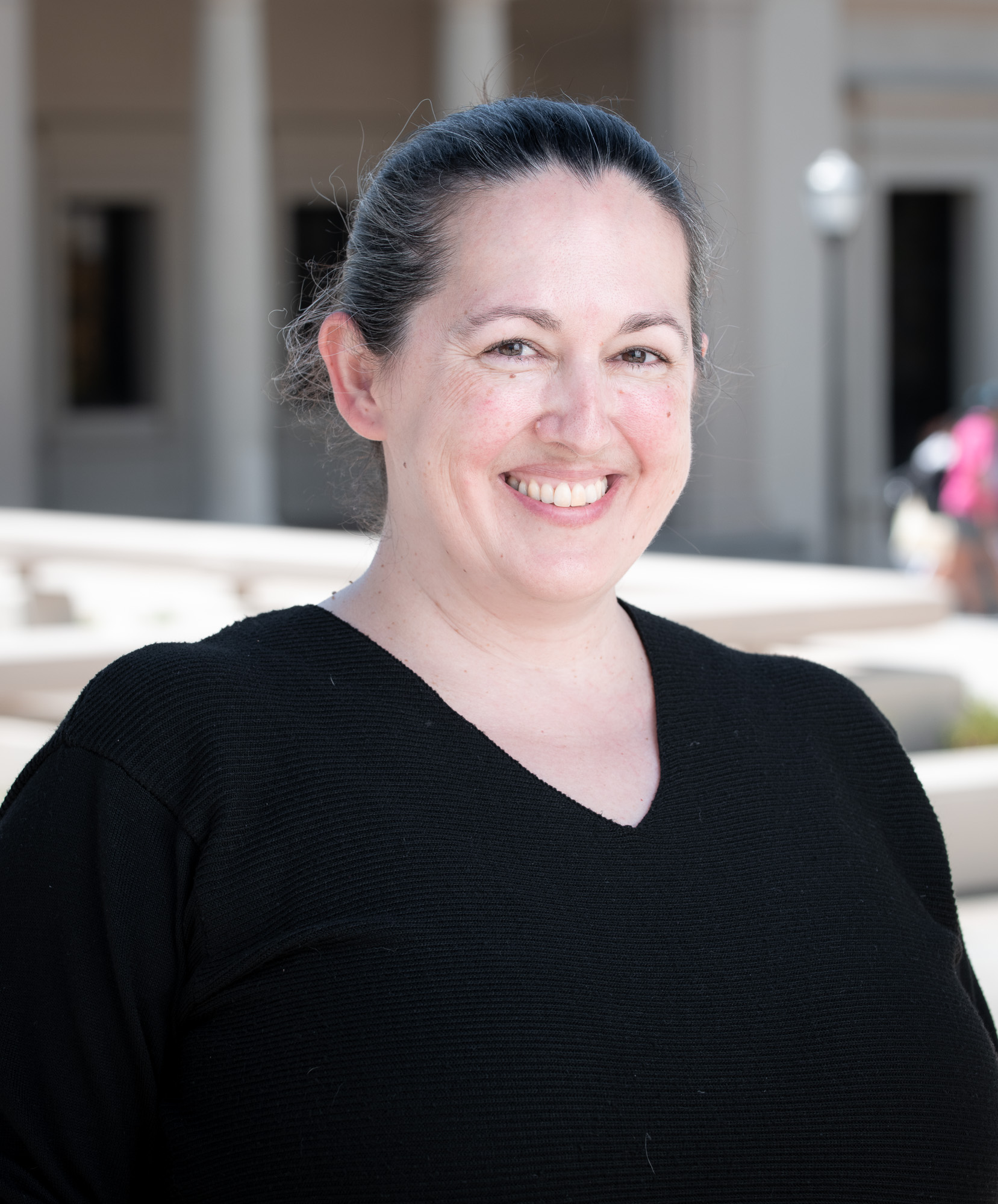 Theater Technical Director
Aubree Cedillo graduated from Oxy in 1995 and has been the Technical Director for the Occidental College Department of Theater since 1996. She works with students enrolled in technical theater classes, guiding them through hands-on lab experiences in scenic construction, rigging, and backstage production. In addition to her Technical Theater experience, Aubree is also a scenic designer and has designed a number of productions at Occidental throughout her time with the college. She is also CFO and Art Director/Associate Producer for Lineset 10 Incorporated (www.lineset10.com), which she founded along with her partner, Professor Brian Fitzmorris, in 2003. She has designed scenery for a wide variety of clients, including UNICEF, Homeboy Industries, Alzheimer's Los Angeles, and The Princess Grace Awards.
When she is not in dress rehearsals for a show, Aubree plays first oboe for the Pasadena Community Orchestra (www.pcomusic.org). She enjoys cartoon journaling, creating multimedia content, and singing while she works. Tent camping is her religion.