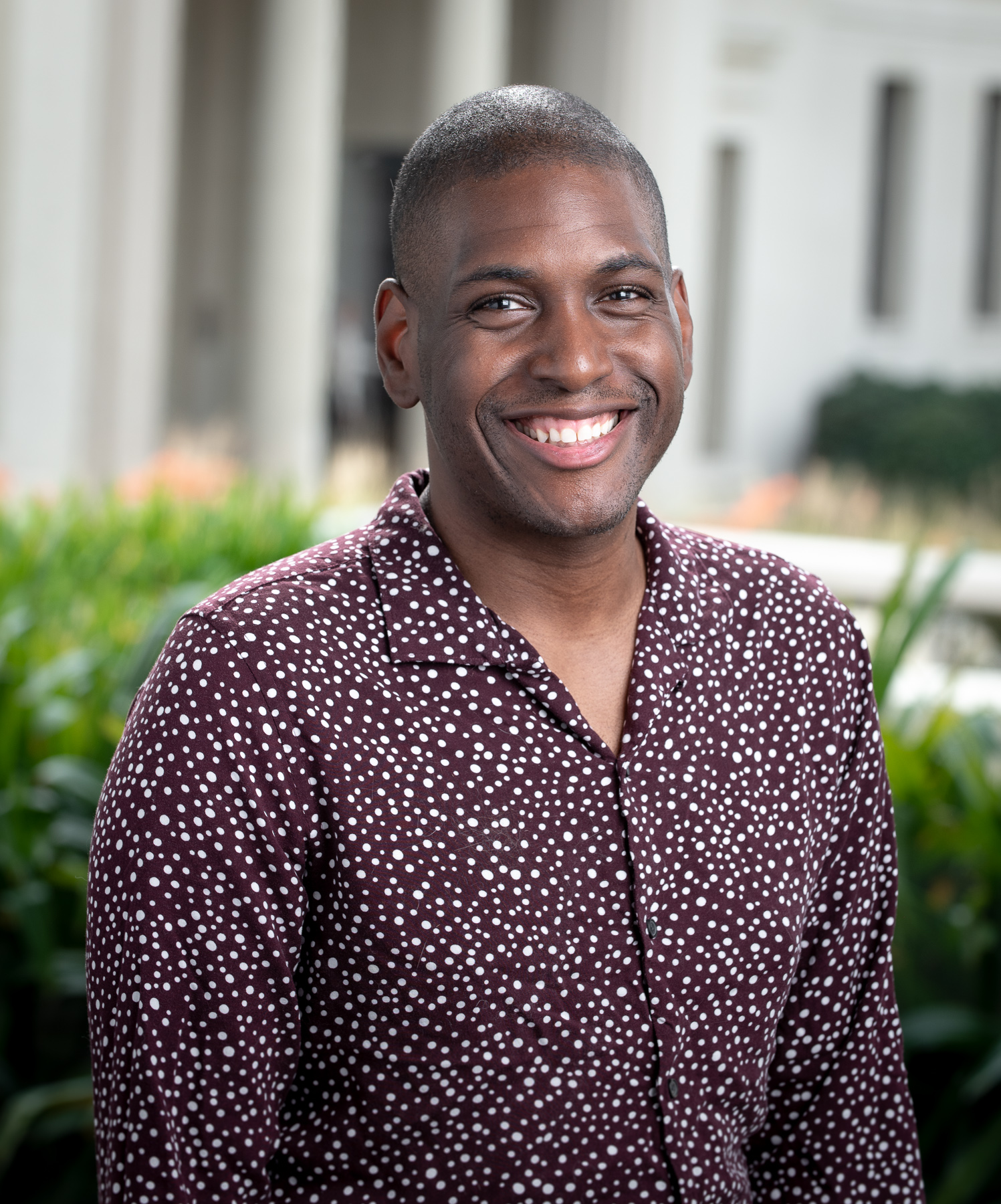 Assistant Dean of Students; Director of Residential Education, Housing Services and Student Conduct
Dr. Thomas (Isaiah) joined the wonderful Oxy community in February 2020.  He has worked in higher education for more than a decade and brings a deep passion and commitment to the liberal arts.  As both a first-generation college student and person of color, Isaiah is deeply committed to helping students of all backgrounds thrive in the college environment in order to make a difference in the greater world.  Isaiah was most inpired by his experiences at his alma mater, Colorado College, where he was a Resident Advisor and served on leadership within the Black Student Union.  Isaiah hales from the Twin Cities (St. Paul, Minnesota), and has lived and work across the country and abroad to support diverse and inclusive student communities.  He joined Oxy in 2020 from Swarthmore College, where he most recently served as Director of Residential Communities and Deputy Title IX Coordinator for Students.  He has also worked in student life at Carleton College, Penn State University, and Semester at Sea. 
Isaiah's role within Residential Education and Housing Services is to lead the professional staff in providing an exceptional residential experience that complements student's academic pursuits.  He also provides leadership to the Office of Student Conduct and as a Dean to support initiatives within the Division of Student Affairs.  Outside of Oxy, Isaiah serves as an affiliate faculty member at Cal Lutheran University teaching in the counseling education program, and serves on the Faculty/Staff Alumni Board of Semester at Sea, and Board of Trustees for the High Mountain Institute.  Isaiah is also certified in Mental Health First Aid.
Education:
Ed.D., Higher Education Administration, Northeastern University
M.A., Counseling and Personnel Services, University of Maryland College Park
B.A., Mathematical Economics, Colorado College