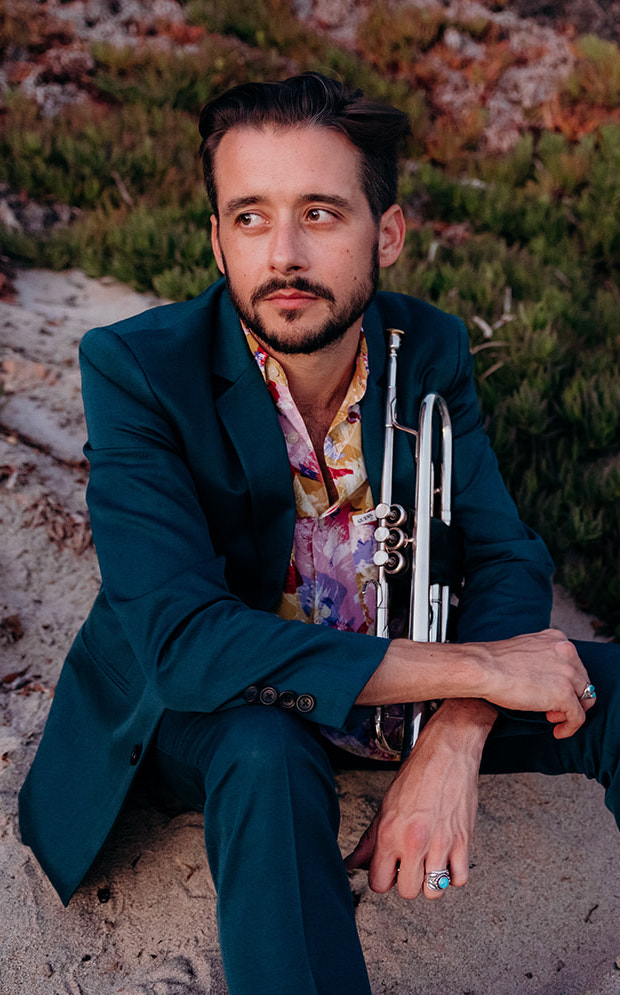 Instructor of Jazz Trumpet
Jay Jennings is a 3x GRAMMY Award winning trumpeter known for his work with jazz supergroup Snarky Puppy. He is a founding member of the band which started at the University of North Texas in 2004.  Before meeting his Snarky Puppy family, Jay grew up in the small town of Grapevine, TX. He was lucky to have a piano in the house growing up, which he considers his introduction to music education. Jennings started playing the piano at age 4 and trumpet at age 11. By the age of 15 he was already playing professionally. In high school he was selected to the Texas All-State Jazz Ensemble both sophomore and senior years and was selected for the High School Grammy Jazz Ensemble, which performed at the 44th Annual Grammy Awards in Los Angeles, CA. Jennings auditioned as a college freshman and was selected for a jazz soloist chair in the world renowned One O'clock Lab Band at UNT. When he was 22 he joined the Dallas based, symphonic rock band The Polyphonic Spree. He recorded and toured with them until moving to Brooklyn, NY in 2009. Jennings eventually began touring with Capitol Records artist Eli "Paperboy" Reed in 2010 and over his career has backed up some of the world's finest artists such as Aretha Franklin, Michael McDonald, David Crosby, David Bowie, Lalah Hathaway, Frankie Valli and the Four Seasons, Lee Fields, Bobby Rush, Harry Shearer (Spinal Tap), The O'Jays, The Four Tops, and many more.  Jay has also been touring with country music star Toby Keith since 2012 and is currently living in Los Angeles, CA.  He continues to record and tour with the Grammy Award winning band, Snarky Puppy.
Upon his move to Los Angeles in February of 2017, Jennings began composing for his own band, The YAYennings Quartet.  This marks the beginning of the solo career for Yayennings.  The YAYennings Quartet album "Scott Ave" was released in February of 2019.  Yayennings has recently signed with GroundUp Music for the release of his second full length album in 2023.  
Jay plays a Yamaha 8335IIS Xeno trumpet and a Yamaha 8310Z Flugel Horn and proudly endorses Yamaha instruments and Denis Wick Mouthpieces and mutes.