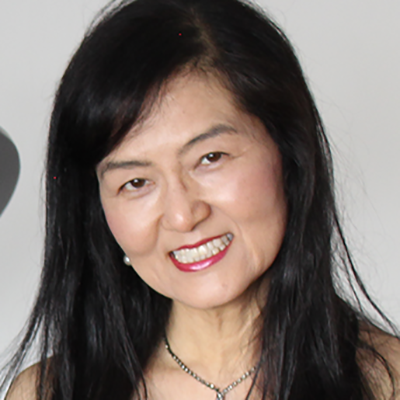 Japan-born Junko Ueno Garrett has captivated audiences around the world with her colorful tone, poetry, expressiveness, dynamic technique, and wide range of repertoire. She began playing piano at the age of three, trained at the prestigious Toho Gakuen School of Music in Tokyo studying under Professor Hiroshi Miura, and received a Doctor of Musical Arts Degree from Rice University's Shepherd School of Music studying under Professor John Perry in the United States. Junko received "The Japanese Consul General's Award" for her contributions to international relations and understanding between countries. She was chosen to tour to celebrate the 150 years of US-Japan relationship and the 125 years of Brazil-Japan relationship.
In the 2018-19 season, Junko started with concert appearances at Lyon International Summer Music Academy and Fetes Correziennes en Musique in France, and was at Hong Kong International Music Festival as a juror. From October to May she will focus on the music of Beethoven including Piano Concerto No. 2, Three Sonatas for Cello and Piano (Op. 5 No. 1, Op. 69, and Op. 102 No. 2), Three Piano Sonatas (Op. 31 No. 3 "The Hunt", Op. 53 "Waldstein", and Op. 109), Ghost Trio Op. 70 and Piano Quartet Op. 16, and Waldstein Variations for Piano 4 hands at Third@First Concert Series. She frequently performs at LA Phil's Chamber Music series and major concerts series around the Los Angeles area. (details at www.junkopiano.com) The summer of 2019 she will return to Lyon International Summer Music Academy.
Under the culture exchange program of the Japan Foundation, Japanese Embassies, and Consulate Generals of Japan, she has toured South and Central America in 2018, 2015, 2010, 2008, 2006, 2002, and 1999, including Brazil (Mozart Concerto No. 23 with Orquestra de EMBAP), Venezuela (Saint-Saens Concerto No. 2 with Orquesta Sinfonica Venezuela under Alfredo Rugeles), Ecuador (Chopin Concerto No. 2 with Orquesta Sinfonica Nacional de Ecuador under Medardo Caisabanda), Colombia's Teatro Colón and Boyacá International Cultural Festival, Rio de Janeiro's Musica no Museu at Mosteiro de Sao Bento, Brazil-Curitiba's Capela Santa Maria, Argentina's Teatro Gran Rex, Brasilia's Teatro da Caixa, Peru's Sociedad Filarmonica, Uruguay's Auditorio Carlos Vaz Ferreira and Teatro Miguel Young, Costa Rica's Teatro Eugene O'Neill, El Salvador's Teatros Nacionals des San Salvador and Santa Ana, Cuba's Basilica Menor del Convento, Chile's Centro Cultural Las Condes, and Mexico City. In 2018 and 2016 she toured the East Coast and Mid-West of U.S. under the Japan Foundation's culture program.
Her other engagements include performances at Radio France; French Festivals in Turenne, Chambre and Treignac; Le Chateau de Sedieres; Washington D.C.'s Kennedy Center; New York's UN, Charles Wang Center and Flushing Town Hall; Boston's Berklee College; San Francisco's Japan Center; Kansas City's Carlsen Center; Denver's King Academic Performing Arts Center; Salt Lake City's Libby Gardner Concert Hall; Tampa's Carrollwood Cultural Center; Georgia's Falany Performing Arts Center; Houston's Texas Music Festival; Tucson; Indiana; Fairbanks; Philadelphia; Atlanta; Idaho Falls; Shreveport. In the summers of 2009 and 2007, at the invitation of the U.S. State Department, Junko toured in Japan as part of the Belrose Duo, performing and lecturing on American music in Tokyo, Osaka, Nagoya, Kobe, Okinawa, Sapporo, Tottori, and Fukuoka. Other activities include concert tours to India introducing Western Music to Indian audiences. She often gives masterclasses where she performs, and gives recitals at universities.
She is a president of Pasadena Chapter of CAPMT/Music Teachers National Association and a frequent adjudicator for MTNA, CAPMT, MTAC, Southern California Junior Bach Festival, and Southwestern Youth Music Festival. She is a program coordinator of Third@First Concert Series in Los Angeles. Junko holds a faculty position at Occidental College, and is a chamber music coach for JCM. She is a Kawai artist and lives in Los Angeles. Junko is a passionate Sumo advocate and a founder of the Los Angeles Sumo Fan Club.
Education: B.M., Toho Gakuen School of Music; M.M., The University of Houston; D.M.A., Rice University
Website: junkopiano.com