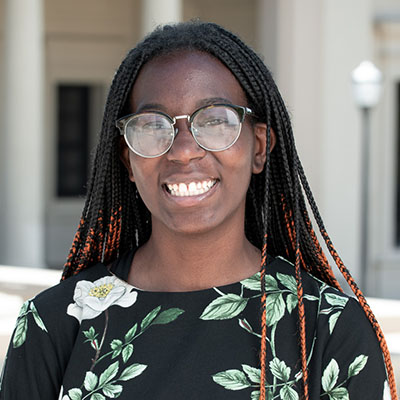 Katrina Weti (she/hers) is the Program Coordinator at the ICC. Her work focuses on providing holistic and intentional support to BIPOC students at all intersections of identity through programming, advocacy, and mentorship. 
Originally from Thornton, Colorado she is the eldest daughter to immigrant parents. As a proud Kenyan-Togolese she is passionate about her identity and culture. While attending Occidental Katrina was a first-gen low income student. She studied Diplomacy and World Affairs and with minors in Black Studies and Economics. Her involvement at Oxy ranged from POC Formal to BSA. Regardless, where she was advocating for her peers was at the forefront. 
Katrina's passion from working in higher education blossomed when she was advocating for the needs of first-gen and low-income students at the federal level as a member of the LEDA Policy Corps. Further she realized her passion and skill for this work through her experience as an RA for the MSI program in 2021. Both experiences provided her with insight into how to put into action intentional student support.