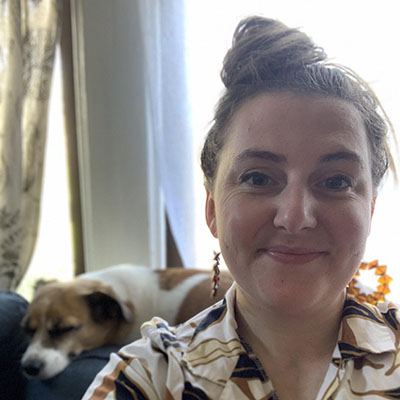 Project SAFE Director and Survivor Advocate
Lizzy Denny (she/her/hers) is originally from Louisville, Kentucky but has lived in Los Angeles for the past 8 years. She received her undergraduate degree from Earlham College in Comparative Languages and Linguistics as well as Women's, Gender, and Sexuality Studies. It was at Earlham that she developed a deep love and appreciation for small, liberal arts colleges for their sense of community and inclusion. After graduating from Earlham, she moved back to her hometown to teach world languages to K-12 students. From Louisville, she went to Philadelphia to work with the American Red Cross in an emergency shelter program helping individuals displaced from natural and man-made disasters. After a cold winter in Philly, she moved to sunny Los Angeles where she has worked with various non-profits including Center for the Pacific Asian Family, Youth Policy Institute, Impact Justice, and Amity Foundation.
Lizzy earned a Master's in Advocacy and Social Justice with a concentration in Legal Studies and Policy, and has an extensive background in curriculum, program, and training development and implementation, having worked in positions ranging from case manager to teacher to training coordinator. Lizzy was recently responsible for updating a multi-agency 65-hour training that trains community members and professionals to be paraprofessional domestic violence and sexual assault counselors. She has a thorough understanding of the long and short-term effects of health policies and laws affecting populations with marginalized identities in our city and county, a focus on supporting health policy for these communities, and a dedication to providing trauma-informed care through progressive research, training, and advocacy.
In her free time, Lizzy enjoys doing stand-up comedy, fostering kittens, gardening, and reading books. (Stop by her office to borrow a book!) She speaks 7 languages and loves to travel. She lives with her adorable Jack Russell, Buddha, and black cat, Bug.