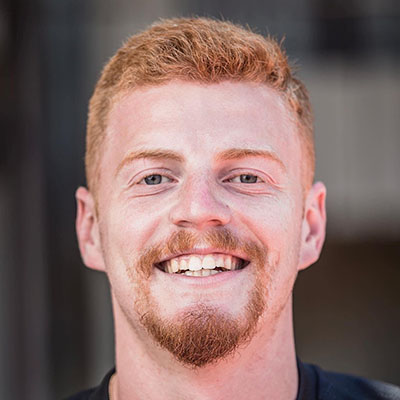 Senior Fellow
Matthew was born and raised in Washington, D.C., and enjoys passionate debates and exercise as a result of an upbringing with a marathon-running lawyer for a father. He is a Diplomacy and World Affairs and Spanish double major — the latter with a concentration in Linguistics — and a Black Studies minor. Matthew studied abroad in 2020 with the Institute for the International Education of Students (IES Abroad) in an immersion program in Madrid, Spain, where he studied international politics, economics, and Spanish culture in literature and art all while having the opportunity to travel throughout Europe. On-campus, Matthew is a student-athlete, playing as a forward for the Men's Soccer Team in each of the last three seasons — some of the most successful in program history. Additionally, he is a member of the Student-Athlete Advisory Committee that functions to give a voice to and provide community and support for student-athletes. Off-campus, Matthew has worked with the federal government in the Department of Agriculture, in addition to working as a research assistant for American University's Law and Government Program. In his free time, he enjoys spending time with his friends, hiking throughout California, and discovering the next great food spot in LA.
Favorite Class
Intro to Islam
Favorite Place on Campus
Upper soccer fields at sundown
Favorite Place in L.A.
Dockweiler Beach
Advice for High School Seniors
The school does not make the student, the student makes the school. Wherever you end up, you have the potential to be happy and flourish; but it's incumbent on you to put in the work and effort to make that a reality.
Contact Me: mteplitz@oxy.edu