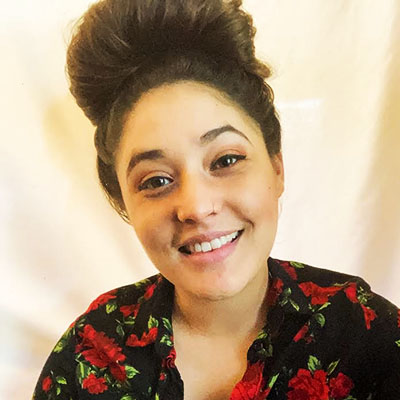 Project SAFE Intake and Programs Coordinator
Stephani Candelaria (she/her/ella) is a musician/activist and trauma-informed, decolonization-focused educator from San Juan Bautista, California (Amah Mutsun tribal land). She holds a Masters degree in Education from Mills College in Oakland, CA (Ohlone tribal land), and has more than 10 years experience in education spaces, from gender-based workshop development and implementation, to social justice-centered curriculum development and classroom teaching, to community engagement via her musical platform. Her work on and off campus is centered around indigenous-informed healing for folks who identify as BIPOC, queer, women, and/or survivors of sexual and domestic violence. Stephani's role with Project SAFE is focused on providing administrative and programmatic support, as well as client intake and advocacy support.
Stephani moved to Los Angeles (Tongva tribal land) in 2015 and is now happy to call this place home. In her free time, you can find Stephani dancing, on walks with her three dogs, stargazing, or making music!