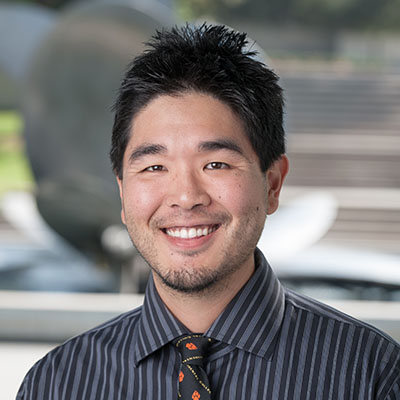 Assistant Coach/Strength and Conditioning Coordinator
Tyler joined the Occidental coaching ranks in the spring of 2008 after being recruited to Eagle Rock as a sprints coach. The 2020 year will mark Tyler's 13th season as Oxy's sprints coach and his 5th year working as the department's strength and conditioning coordinator.
Since joining the Tigers as the sprints, hurdles and relay coach, Yamaguchi has coached over 100 all-conference performances, 23 SCIAC Championships, 32 All-American performances and a National Champion. 
Following the recent success of the sprints group, Yamaguchi was named the USTFCCCA West Region Assistant Coach of the Year in back to back to back years in 2015, 2016, and 2017.  He was also named the 2016 USTFCCCA National Assistant Coach of the Year.    
Prior to joining the Oxy family, Tyler coached at his alma mater, Punahou High School between 2004-2007 while he attended the University of Hawaii. There he coached the 2007 state champion in the 200m, 400m and 4x400 relay.
Additionally, he holds USATF Level 2 certifications in the sprints, hurdles, relays and jumps and holds USATF Level 3 and IAAF Level 5 certifications in the sprints and hurdles.