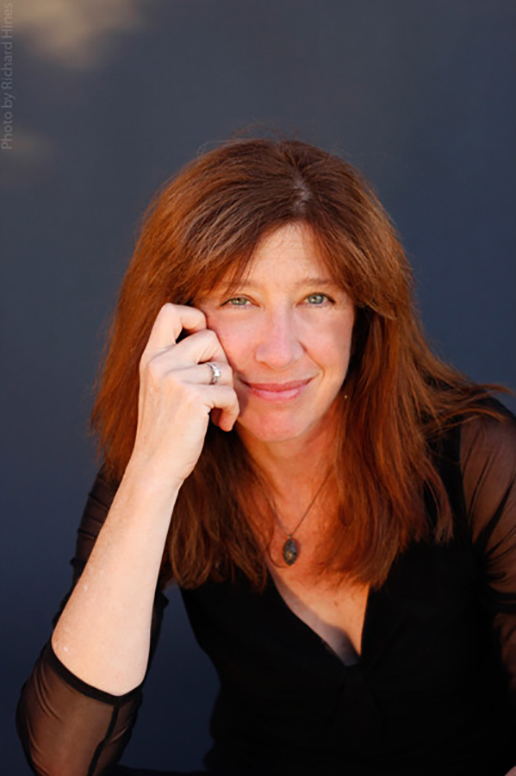 Instructor of Applied Piano
Described as "phenomenal and fearless," Grammy nominated pianist Vicki Ray is a leading interpreter of contemporary piano music. Known for thoughtful and innovative programming which seeks to redefine the piano recital in the 21st century, Vicki's concerts often include electronics, video, recitation and improvisation. As noted by Alan Rich, "Vicki plans programs with a knack for marvelous freeform artistry…what she draws from her piano always relates in wondrous ways to the senses." As a founding member of Piano Spheres, an acclaimed series dedicated to exploring the less familiar realms of the solo piano repertoire, her playing has been hailed by the Los Angeles Times for "displaying that kind of musical thoroughness and technical panache that puts a composer's thoughts directly before the listener."
As a pianist who excels in a wide range of styles Vicki Ray's numerous recordings cover everything from the premiere release of the Reich You Are Variations to the semi-improvised structures of Wadada Leo Smith, from the elegant serialism of Mel Powell to the austere beauty of Morton Feldman's Crippled Symmetries. Recent releases include David Rosenboom's Twilight Language on Tzadik Records and Feldman's Piano and String Quartet with the Eclipse Quartet on Bridge Records. Her 2013 recording of Cage's The Ten Thousand Things on the Microfest label was nominated for a Grammy.
Ms. Ray's work as a collaborative artist has been extremely diverse and colorful. She was the keyboardist in the California E.A.R. Unit and Xtet. Her chamber music contributions to the vibrant musical life in greater Los Angeles include frequent performances on the Dilijan, Jacaranda and Green Umbrella Series. She performs regularly on the venerable Monday Evening Concert series and was featured in Grisey's Vortex Temporum on the 2006 celebration of the re-birth of the series. Vicki has been heard in major solo roles with the Los Angeles Philharmonic, the Los Angeles Master Chorale, the San Francisco Contemporary Music Players, the German ensemble Compania, and the Blue Rider Ensemble of Toronto, with whom she made the first Canadian recording of Pierrot Lunaire.
She is currently head of the piano department at the California Institute of the Arts, where she has been on the faculty since 1991. In 2010 she was awarded the first Hal Blaine Chair in Music Performance. For the past eight years she has served on the faculty at the Bang on a Can summer festival at the Massachusetts Museum of Contemporary Art.
For current information on upcoming concerts please go to  vickiray.net/concerts
Vicki Ray is a Steinway Artist.