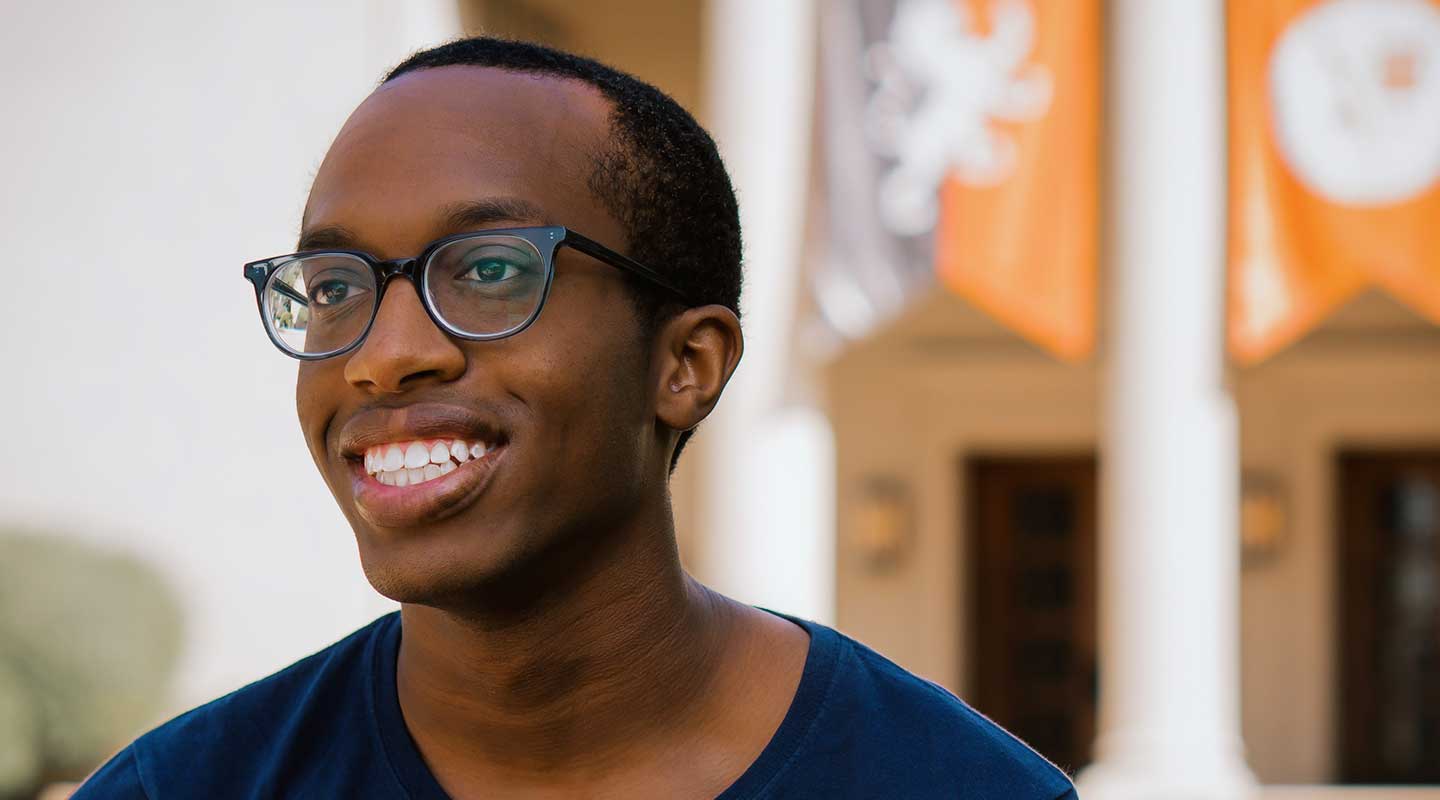 Jordan Walker's personal connection to the campus community was strengthened during his first year at Oxy, through rigorous academic courses and an array of engaging extracurricular activities.
An economics major, he is exploring his interest in public policy. "Understanding that economics drives policy, majoring in economics at Occidental allows me to explore not only the exchange of goods and services, but to also study social issues and the economic tools that may be used to solve them."
Outside of the classroom, Jordan's participation in the Leadership Council for Peer Health Exchange fosters engagement with the local community by teaching high school students health education.
In addition, he is a director of the Blyth Fund, a hands-on opportunity for students to apply their finance education in a real-world setting. As one of 14 directors, Jordan makes investment decisions for this six-figure portion of Occidental's endowment. He was also a student representative on the Board of Trustees' Committee on Institutional Advancement and Marketing & Communications, where he was able to learn skills related to communication and institutional development. Jordan also serves as vice president of external affairs for ASOC, where he works to better engage the student body in student government.
When asked what surprised him the most during his first year at Oxy, Jordan cites the access that he has to resources and people of influence. "I have been able to develop relationships with multiple professors and staff, and these networking opportunities assure me that people here are truly working for the best interest of students."
"My first year at Oxy has clarified that I am here to find who I am. I am looking forward to discovering what I am truly interested in and how that may shape my career choices."