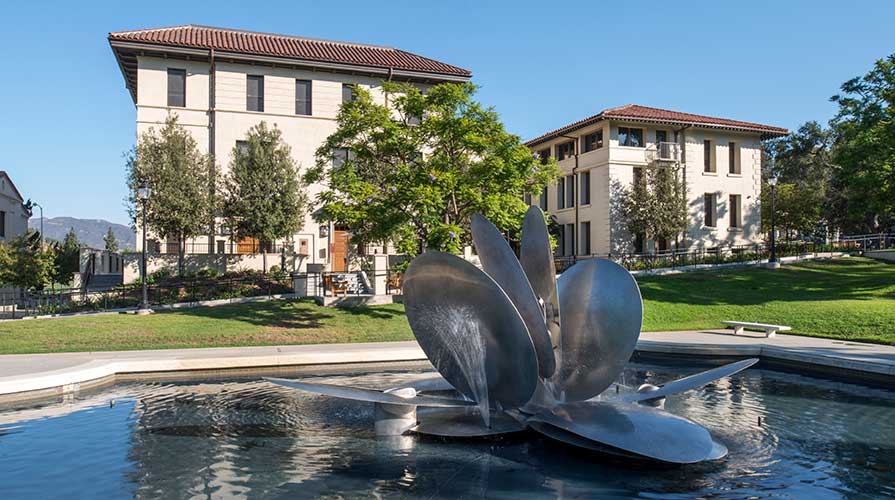 Occidental is committed to helping you make college affordable.
Applying for financial aid can be complicated, but we're here to help. You can begin by familiarizing yourself with how financial aid works. The application requirements for first-year students are different from those for transfers and returning/current students. International students are required to submit additional forms.
We extend financial aid through merit scholarships, need-based grants and scholarships, work-study and student loans to meet the various needs and circumstances of our students. Oxy meets 100% of financial aid based on a student's demonstrated financial need. Our aid programs often make Oxy's cost comparable to those of public institutions.
If you are interested in Oxy, we encourage you to apply for financial aid—regardless of your financial circumstances. We also encourage you to use our Net Price Calculator for an estimate of the need-based financial aid you could receive if you attend Oxy.
2019-2020 costs for attending Occidental College
| | |
| --- | --- |
| Tuition | $55,980 |
| Room & Board | $16,034 |
| Required Fees | $596 |
| Total | $72,610 |
In awarding financial aid, Occidental also considers indirect costs of $1,240 for books and supplies, $1,050 for local transportation and $1,700 for personal and miscellaneous expenses.
Students must have health insurance in order to enroll at Oxy. The Occidental Student Health Insurance Program (OSHIP) premium cost for the 2019-20 academic year is $2,594, but may be waived for students who are covered under a parent's policy or have other health care coverage. Students who are not U.S. citizens or permanent residents will be required to enroll in the OSHIP.