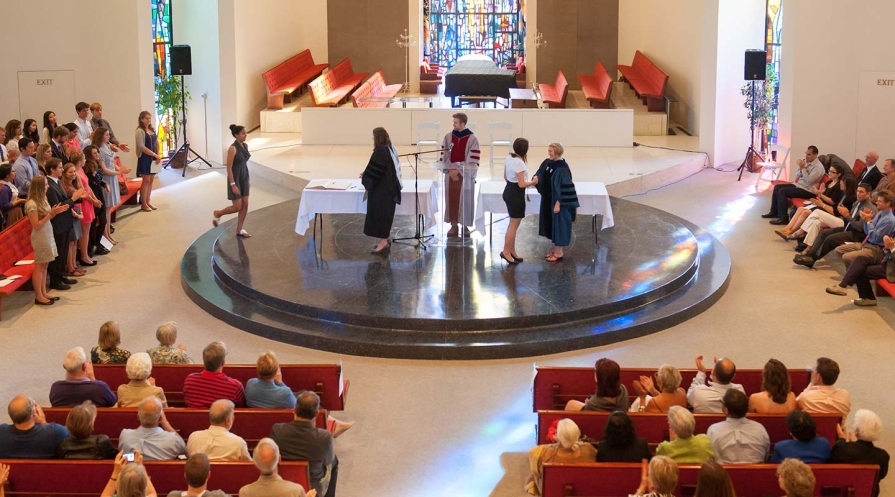 Phi Beta Kappa (ΦΒΚ) is the most prestigious and best known academic honor society in the United States.  Founded in 1776 at the College of William and Mary in Virginia, Phi Beta Kappa has embraced the principles of freedom of inquiry, thought, and expression for over 200 years.  While laptops have replaced quill pens, these ideas – and Phi Beta Kappa's distinctive gold key – distinguish the honor society to this day. 
Phi Beta Kappa celebrates excellence in the liberal arts and sciences by offering membership to the most outstanding arts and sciences students at the country's leading colleges and universities.  For more on Phi Beta Kappa at the national level, visit the Phi Beta Kappa Society website.
The Ruenitz Lecture Series
Each year, Phi Beta Kappa helps choose and introduce the speaker for the Occidental's annual ΦΒΚ Ruenitz Lecture.  In the Fall, student Phi Beta Kappa electees nominate and help select a prominent speaker who then makes an all-campus presentation in the Spring.  The funding for this lecture series is provided by Oxy Phi Beta Kappa alum Bob Ruenitz.
To see articles on past Ruenitz lecturers, go to oxy.edu/news and type "Ruenitz" in the Search field.
Welcoming Recent New Members