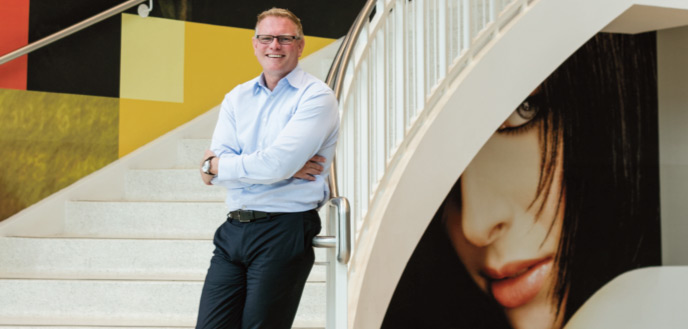 Responding to shifts in the retail landscape and partnering with online influencers, Sally Beauty Holdings CEO Chris Brickman '86 strives to make believers out of analysts and investors
Chris Brickman '86 was heading up the operations of Kimberly-Clark International—a $9-billion business—when he was invited to speak at an MBA conference in New York City. "It was like 500 MBAs, and they had asked me to talk about my career," he recalls. He could have retraced his resume—seven companies and 12 jobs over 28 years—but he didn't want to come off as some kind of preachy know-it-all. Instead, he decided to focus on some of the missteps in his career and the lessons he learned along the way. His presentation was well-received—so much so that a short time later, prior to joining Sally Beauty Holdings as president and CEO-elect in June 2014, he expanded it into a book.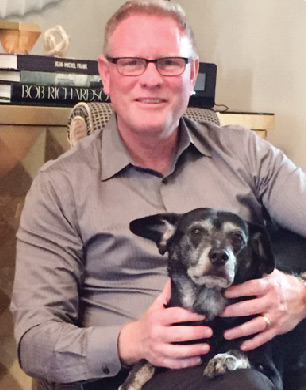 "It was ironic that I spent the first part of my career trying to cover up my insecurities and imperfections, only to discover later that being openly imperfect actually made people feel better about me as a person and more trusting as a leader," Brickman writes in The Brilliance in Failure (Archway Publishing). (Brickman dedicated the book to his wife, Cindy, "who has walked every step of the journey with me," and his dog, Eddie, left, "who somehow manages to greet every person he meets with kindness and joy.")
With only two months to draft a manuscript and no time to do research, he drew from his own experiences, front-loading the book with "the most embarrassing stuff I could write"—including the time, as a senior at Oxy, he wore spandex tights (in lieu of long underwear) under his business suit for a day of interviews in Chicago with Art Peck '77 and his team at Boston Consulting Group.
"I pulled my socks up as high as possible that morning, before my second round of ­interviews, so that no one would notice the leopard-print fabric on my lower legs," Brickman writes (he had purchased them for an airband competition in which he dressed as Billy Idol). "On the way to the office from the hotel, I realized that I did not have enough money for cab fare, so I had to get out of the cab six blocks short of my destination and walk the rest of the way in 15-degree weather and a light snow, with no overcoat."
Brickman got the job, launching a career that now finds him at the helm of a $4-billion beauty products enterprise at a critical juncture for retailers. While his book ends prior to his joining Sally Beauty Holdings, if he were to add another chapter, "I would write how naive I was coming into the CEO role," he says candidly. "I didn't fully get it."
Growing up in San Diego as the son of two physicians, Brickman's journey to Oxy was "somewhat haphazard," he says. "My Dad was pushing me to go the East Coast, but a friend of mine [Victor Pesqueira '86] was going to Occidental. I wanted to have some foundation of friendships walking in the door."
An econ major, Brickman developed an appetite for business ("There is so much active problem-solving and learning") and regarded his favorite professor, Robby Moore, as "the ultimate economist—there was no emotion involved in a decision, just the facts."
"Thirty-five years ago, I was pretty arrogant and opinionated and ambitious," he admits—traits that carried over through many of his early-career jobs as well (BCG, the NutraSweet Co., CSC Index Consulting, and Guinness/United Distillers). "A lot of that was trying to prove myself," he explains. "Over time you get comfortable with who you are, and you start learning how to listen and take feedback and modulate."
In 1998, at age 34, Brickman was named president and CEO of Whitlock Packaging, the largest U.S. specialty beverage packager. By 2003 he was a principal of ­McKinsey & Company, the management-consulting firm, and in 2008 he joined Kimberly-Clark as chief strategy officer.
Two years later, he was named president of Kimberly-Clark Professional, and in May 2012 he was promoted to president of Kimberly-Clark International, a global business with operations in more than 80 countries and three presidents reporting to him.
Shortly after Brickman moved back to Dallas to run Kimberly-Clark International, one of his largest customers—a director of Sally Beauty Holdings in nearby Denton, Texas—approached him about joining the board. Although Sally Beauty Holdings was smaller than Kimberly-Clark, the road-weary Brickman saw it as an opportunity to learn the public company governance role "without having to get on a plane," he says.
Prior to his appointment, Brickman admits, he didn't know a lot about Sally Beauty Holdings, which was founded in 1964 with a single store in New Orleans and was spun off as a standalone business (with more than 3,100 stores) in 2006 by Alberto-Culver, which had owned the company since 1969. The company is divided into two distinct businesses. About $2.5 billion is retail, 80 percent of which is ­derived from Sally Beauty stores in the United States and Canada. Another $1.5 billion comes from ­direct sales to stylists through more than 1,100 CosmoProf stores and a network of about 950 consultants operated by Beauty Systems Group.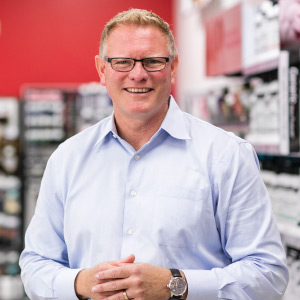 When Brickman joined the board, the Sally Beauty Holdings CEO was in his early 60s, and the board was grooming a successor who ultimately didn't work out. In casting about for a replacement, he says, "they felt one of their best successor opportunities was me." And with Kimberly-Clark's CEO locked into his job for at least five years, Brickman's opportunities for advancement were on hold. "The only way to learn being CEO is in the role," he says, "so I decided it would be better to make the jump and try it."
After two years at the helm of Kimberly-Clark Professional, Brickman thought he had a handle on what it was like to be a chief executive. Instead, he says, "The CEO role is completely different. You spend 20 percent of your time with the board, 20 percent with investors, and 20 percent on infrastructure—everything from benefits to health insurance to IT security to payroll. You have about 40 percent left for performance management of these businesses and strategy."
Walking over to a whiteboard in his ­office, Brickman draws a line denoting the spectrum of business philosophies: "methodical and steady" toward the left end,  "visionary and passionate" on the right—­adding that everything about the CEO position tends to push you toward the left.
"The most exciting part of the job is seeing people grow as leaders," he says. "The other part I love is the strategy and the problem-solving." The tradeoff between being CEO and president, he says, is that as CEO "You have more opportunity to shape the strategy working with the board, but less time to do the problem-solving."
"Retail is not an easy business to be in these days," Brickman adds. "It's harder and harder to find growth, especially on the retail side. Competition is becoming tougher, more of the business is shifting online, and our model had probably gotten a little stale."
Sally Beauty's business, he points out, "is still profitable, but the entire retail sector has been revalued as growth expectations have declined and analysts worry about online competition." This has required Brickman to make some tough decisions.
Earlier this year, following the departure of the president of Sally Beauty Holdings' largest business unit, Brickman acted quickly to appoint a successor. "Sometimes you have to admit you made a mistake and move on," he says. "Once you complete the team with talented leaders as I believe we have now, you always look back and wonder why you didn't make the decision earlier."
Brickman himself bought 30,000 shares of company stock in late August, and he's not alone in his bullishness. His board recently authorized a buyback program to repurchase up to $1 billion in company stock over four years, and 14 of 16 analysts who follow the business rate the stock a "buy" or a "hold."
"Sally Beauty Holdings is in a unique position because of our scale," Brickman explains. "Between Beauty Systems Group and Sally Beauty, we're probably the largest buyer of professional color in the world. We can take that scale and go direct to the manufacturer and have salon-quality products, but then we cut out all the marketing and middleman. We bring top-shelf ingredients and products to the consumer but at a trade-up price point. And we've got to get that message out."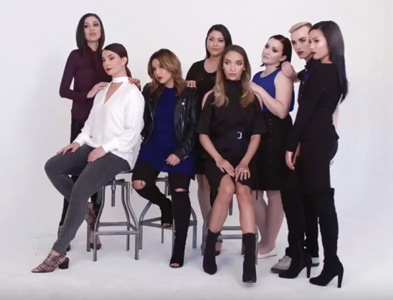 To that end, Sally Beauty is embracing ­social media. In August, Brickman met more than 1,000 digital influencers at Beautycon Los Angeles, the largest event of its kind. This fall, Sally Beauty stores will roll out Col-lab, an exclusive new line of products ­selected by a handful of beauty influencers.
"Social media is turning brand building on its head," says Brickman (whose personal ­Instagram account has 367 followers—and growing). "We are neophytes at it, but we're going to get better and better at it. We are ­really focused now on leveraging influencers  to tell the Sally Beauty story. If I say that salon brands are overpriced and we can give you the same ingredients at a better value, people will say, 'Yeah, that's marketing—I don't know if I trust you.' But if an influencer says it, they believe it because they're objective in their mind."
In his book, Brickman devotes a chapter to the topic of "piercing the bubble"—the subtle changes that put a distance between a CEO and his employees. "Everything that happens around the CEO starts to create a bigger and bigger bubble," he says. "If you don't pop that bubble, you're in trouble. If you don't actively try to connect with people at all levels of your organization, you're going to pay a price. You're going to become more disconnected over time, and the less you understand the business." Accordingly, every week Brickman gets on the phone with two to three district managers who run 15 to 20 stores, talking to them about what's going on in their area.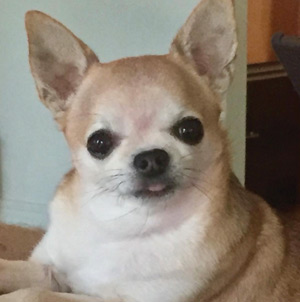 Growing up as a leader, "It probably took me longer and getting whacked on the head more than other people," he says. "My wife and I are going on 27 years, and she'll call me out if she sees something she doesn't believe in—in a positive way that still goes to the heart of the issue. I'm still the one that scoops the kitty litter in the morning—there's no one doing that for me," he adds with a laugh.
"I've already decided what my next book is going to be," Brickman declares. "My wife's dog, Otter [right], is a chihuahua who manipulates everyone in the family. So I want to write about my experience living with this manipulative 7-lb. dog." The book's working title? Seven Pounds of Evil.