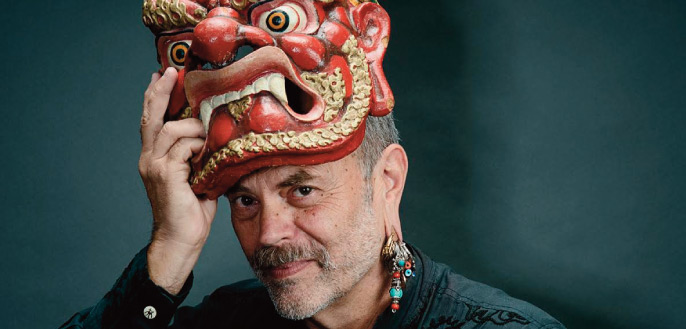 Memories of Joe Rohde's cafeteria hats, senior comps, and Oxy's "unknown" soldiers
Crazy Over Comps
Loved the story in the Occidental about comps ("Extra Stresstrial," Summer). Mine was original research on Prop 8 [an amendment of the California constitution relating to the assessment of property values] in 1978. David Axeen and Rodney Hoffman gave me a lot of support. David Axeen yelled at me when I expressed doubts about being able to do it. I owe him a great deal for that.
Keith Malone '85
Los Angeles
After reading your informative article about comps, I remain unsure about whether I had to jump through this hoop in 1956. I even tracked down my handwritten copy of my transcript—struck out! Nonetheless, you did a nice job of describing one facet in the life of an Oxy student.
I appreciate your research but wonder how students from the five-year, 10-year, and 20-year anniversary classes feel about the value of comps during the years following graduation.
Best wishes for Oxy's continued success. During the near-term, I'll be focused on helping my 12 grandchildren pay for their degrees. Long term? Their well-educated parents will carry the ball for me.
Dick Sovde '56
Lacey, Wash.
Hats Entertainment
Joe Rohde '77's successful and wildly ­creative career with Disney Imagineering comes as no surprise to anyone who knew him at Oxy ("Mr. Rohde's Wild Ride," Summer). He was a remarkable and well-known figure on campus, always colorfully costumed or adorned. He was best known for the incredibly intricate headdresses ("hat" is much too simple a word for these creations) that he constructed, then wore all around campus. I worked on Clancy's serving staff with Joe, and witnessed firsthand the fascination Joe's changes of headgear held for every student who passed through the serving line. We enjoyed Joe's creations then, and have long admired his work in the various Disney parks.
Sue (York) Rose '79
Pasadena
Who could forget those amazing and intricate art creations that seemed to grow out of Joe Rohde's Clancy-required, cafeteria-server hats at dinnertime? Did anyone take photos? The line for "with or without" slowed while we all admired and commented on his talents—we knew he had an exciting future in store.
Laurie (Clark) Gardes '76
Pullman, Wash.
Thanks for Peter Gilstrap's terrific article on Joe Rohde. Joe's one of a kind ... in a very special way! In addition to the accomplishments mentioned, we shouldn't forget that Joe designed the Occidental Rose Parade float that celebrated the College's centennial in 1988. As Joe admitted, he was so tired from the construction effort that he slept through most of the parade!
Woody Studenmund
Laurence De Rycke Professor of Economics
Prayers and Thanks
When I was at Oxy, most of my classes were in Johnson Hall. Regularly as I passed by the wall where the memorial plaques were located, I'd stop and pray for those (to me) unknown soldiers who had died in various wars. Now, thanks to Paul Robert Walker '75's stories in the Spring 2017 issue ("Life During Wartime" and "Gold Stars for Seven Sons"), I know more about them. Thanks for these informative articles.
Adriana Martinez '95
Indio