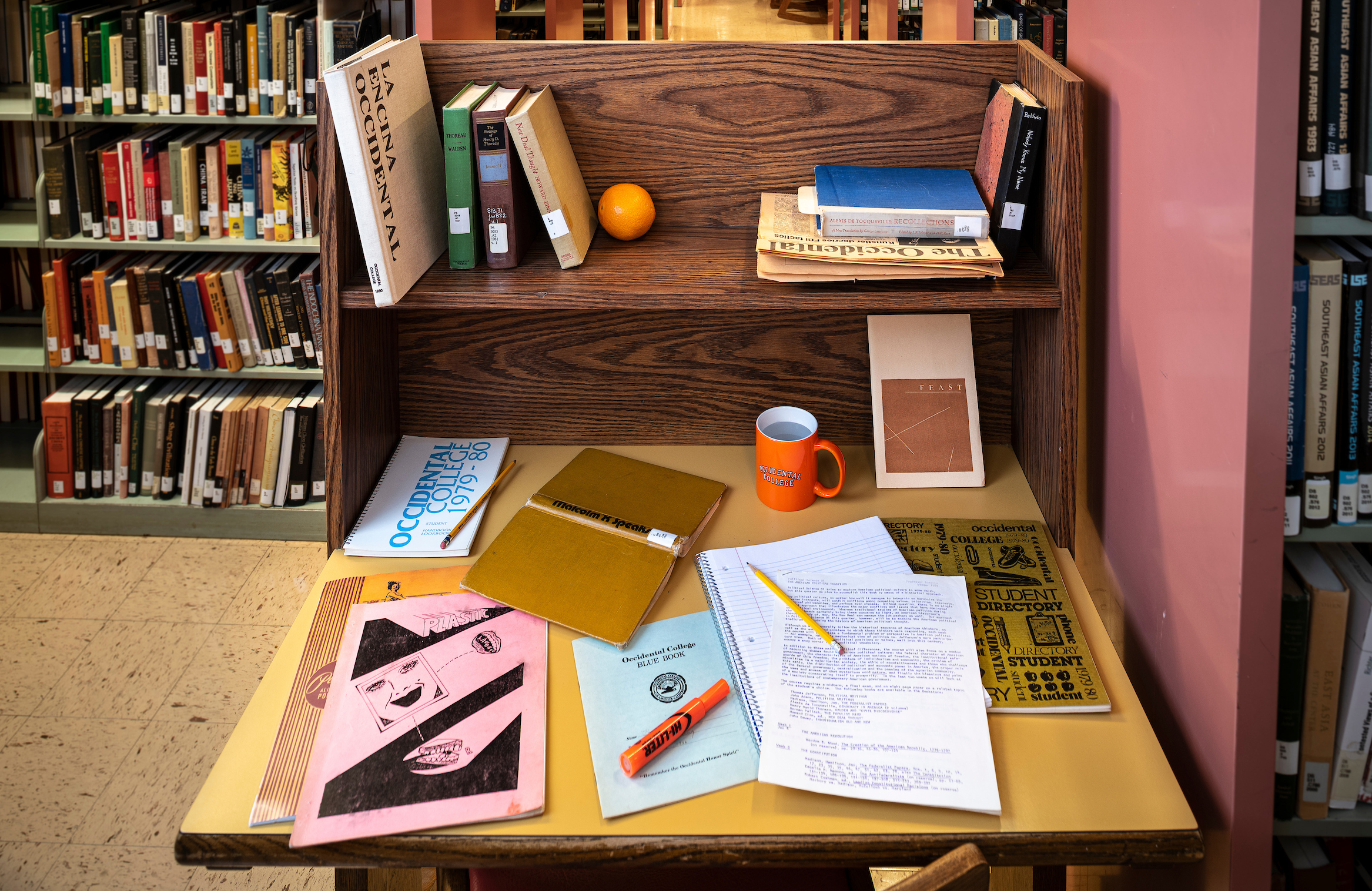 A future exhibit for the Obama Presidential Center Museum will highlight the president's time at Oxy—and we're looking for your memorabilia from that era
When "Barry" Obama '83 arrived on the Occidental campus in the fall of 1979, "My Sharona" by the Knack was the No. 1 song in the country, a 24-hour sports channel named ESPN was just getting off the ground, and Chrysler was borrowing $1.5 billion from the government to save itself from bankruptcy. But what was going on in Eagle Rock? Student newspapers tell much of the story, as do Oxy publications from that era. But we suspect there's so much more out there.
Working with the curators at the Obama Presidential Center Museum, Oxy Special Collections is gathering materials of campus life reflecting Obama's time at the College (1979 through 1981) for Oxy's archives as well as the exhibit. In the interest of better documenting that time in Occidental history, we are looking for artifacts from that era—personal photos, papers, recordings, etc.
If you have any items to potentially share, please contact Dale Stieber, director of Oxy's Special Collections and College Archives, at dstieber@oxy.edu. Io Triumphe!