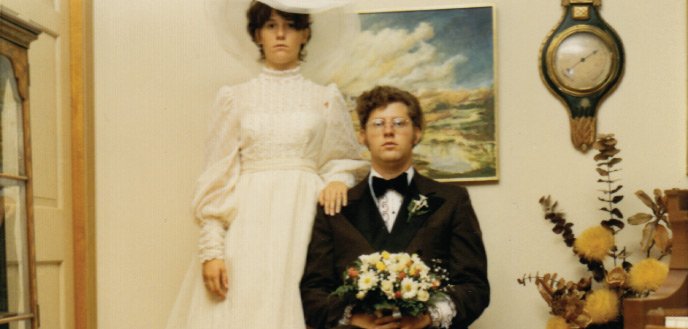 Roger Boesche's extraordinary lectures, the uninitended consequences of the Oxy United movement, and the timeless reading pleasure of Remsen Bird's presidential journals
The Adventures of Roger and Mandy
I was just delighted to read about Roger and Mandy Boesche ("Heart Like a Wheel," Winter). Living in a country where being a fine teacher of undergraduates goes unrewarded, I must say it is wonderful to see Roger's fine teaching skills acknowledged and celebrated. (It seems university staff here in Australia is considered more useful if they get grant money for graduate programs.) To see Mandy also have a fulfilling teaching career and raise a daughter while being an incredibly devoted partner to Roger is awesome. What a pair! Mandy and I went to the same high school (I was in her sister's class), and truly I can say that Mandy and Roger are living up to our old school motto: Surgere Tentamus. We strive to rise. And surely Roger and Mandy have!
I also enjoyed reading about President Gilman, and was sorry to hear of his passing. His grand life deserves celebration.
Virginia Hastings '70
Thirroul, New South Wales, Australia
Let me add my name to the list of students whose lives Roger Boesche has touched. To this day, I still remember those extraordinary lectures in his political theory class. Professor Boesche's role of "agent provocateur" galvanized us and forced us to reexamine our assumptions, sometimes evoking passionate argument. But always, at least for me, generating more light than heat. When I observe today's tumultuous political discourse, I'm looking through a lens clearer and sharper because of Roger Boesche.
Charles Ault '82
Narberth, Pa.
Unintended Consequences
After reading President Veitch's message and "A Movement Not a Moment" in the latest Occidental magazine, it is clear that those in charge at Occidental do not understand that if you hire enough liberal faculty, you have white students instructed to move to the periphery of a campus gathering, you have chants of "Get the f*** out yo class," and you have representatives of Black Lives Matter invited to demonstrate and surround the Samuelson Alumni Center (preventing anyone from leaving), you have forgotten the law of unintended consequences.
I have five grandchildren, and none of them will be going to Occidental—and funds I would have sent to Occidental will be going to those colleges. In the president's column, a Yale student is quoted as saying "It is your job to create a place of comfort and a home for students." It is clear that Oxy is no longer a place of comfort or a home for me.
J. Patrick Garner '64
Toluca Lake
Delayed Gratification
Editor's note: President Veitch received the following email February 13.
We just today read the article you created for the Winter 2013 Occidental magazine, "The Word of Bird." It was a wonderful piece [detailing a year in the history of the College, 1928-29, through the journal entries of Oxy's eighth president] and would not have happened if it weren't for you. So many recognizable names! So much fascinating history! Thank you for making such an effort, a bit belatedly.
We had gotten three years behind with the magazine, having spent all that time working to repossess our busy restaurant, the Apple Shed in Tehachapi. Now, finally, we are able to retire again. We plan to read one issue each day until we are caught up!
Anne Marie Novinger '57
George W. Novinger '54
Tehachapi
Once Upon a Mattress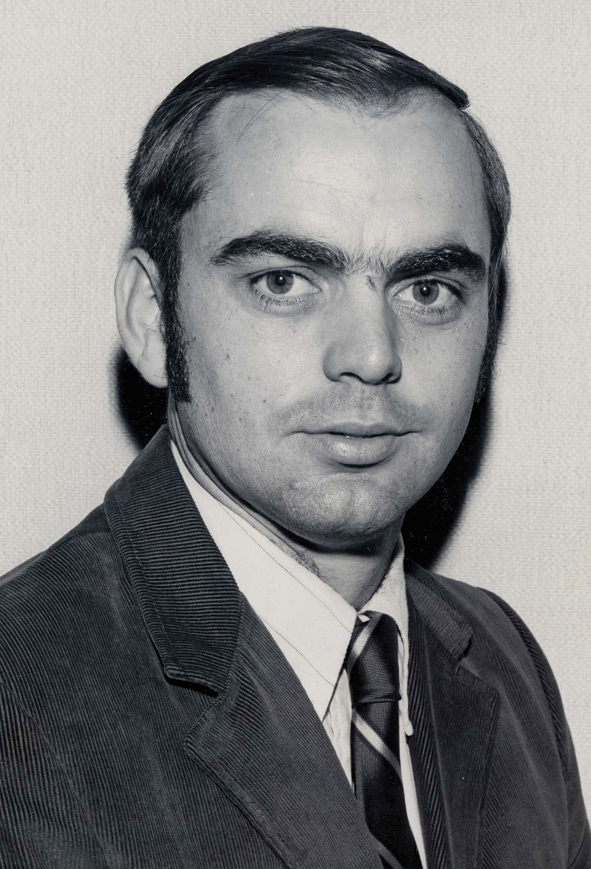 Editor's note: In "The Legend and Legacy of Bennett Schwartz '72" (Fall 2015), an anecdote in which the legendary prankster jumped out of a second-floor window (only to land on the bushes below, not a misplaced mattress) described the prank as taking place in professor Woody Studenmund's econo­metrics class. Turns out it was in a class taught by instructor Philip Perry, left (a fixture of the econ department from 1970 to 1976). Thanks to Reggie Christensen '72 for bringing the error to our notice.