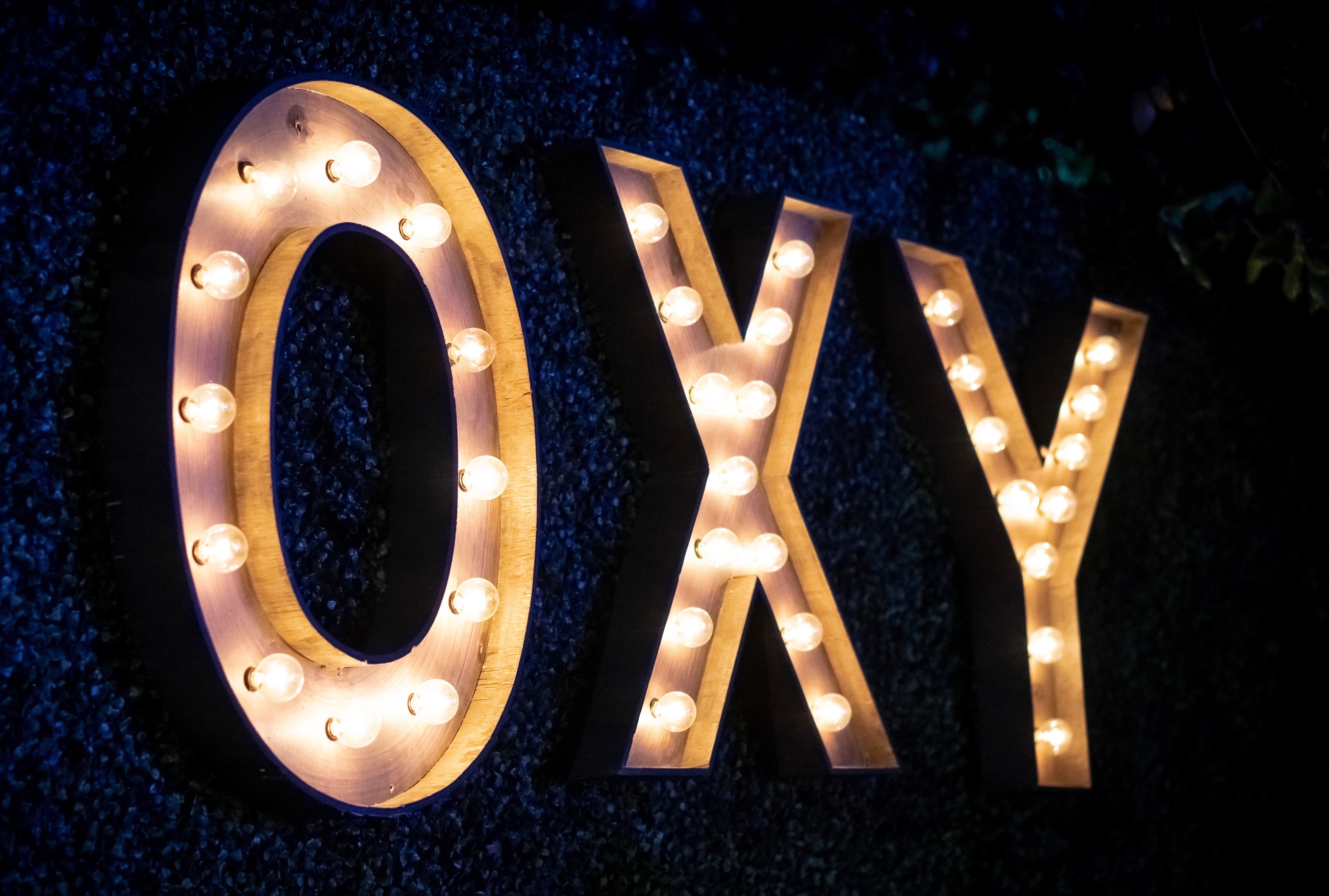 Writing in late March, members of the Class of '68 discuss how the COVID-19 pandemic has impacted their daily lives in this Tigerwire extra
Charles McClintock: "I had a lot of travel planned for the spring, both to Oxy and other U.S. locations for my academic work, all of which have been cancelled. In early March, before things become dire in the U.S., I made it to La Bufadora, south of Ensenada, Mexico, to visit a friend and go wine tasting. We also did a zip line and rope bridge venture that was both more fun and harder than I would have imagined, but well worth the effort. That all seems a world away now in just three weeks. I am filled with a deep sadness for those whose health and livelihoods have been damaged and all the good works that were going on."

Phil Jones: "The pandemic has highlighted, in a sobering way, the inherent fragility of our society and the need for us to pull together as a nation in times of crisis. Being in a high-risk group, my spouse and I are doing everything we can here in Phoenix to keep ourselves and our loved ones safe. We're taking things day by day and using the time spent in relative isolation to reach out to friends and family, tackle a backlog of home projects, and make sure our financial and personal affairs are in order (a good idea regardless of the current situation). Beyond that, we are praying for healing for those who contract the virus, and for the safety of the heroic medical professionals who care for them."

Jim Rough: "It is lonely inside my COVID-19 lockdown in Port Townsend, Wash. My wife, Jean, died of Alzheimer's disease nine months ago. So there's a lot of grieving to do. I'm also grieving for our society. The decline of our collective consciousness and eventual collapse seems similar. However, as many of my classmates know, I think there is a breakthrough solution, a way to overturn the decline of our society. Jean and I co-founded the Center for Wise Democracy to bring this 'good news' approach forward. Early in the lockdown, with an audience of one, I created a video presentation, "How to Really Solve the Climate Crisis." I feel fortunate to have a strong sense of meaning and purpose in this period of grief boredom and fear."

Alan Johnson: "I am currently in a countywide stay-at-home program in Sonoma to reduce the spread of COVID-19. I have never contributed to the alumni notes although I loved my time at Oxy and have fond memories of the school. After Oxy, I went to medical school in New Mexico, went on to pediatric residency in San Francisco, met my wife Donna (from Michigan), a fellow training doctor. Forty-seven years, three children, and four grandchildren later, we are still together. I did an immunology fellow ship at UCSF. I went into private pediatric practice at SF Bay Pediatrics and also I was the infectious disease consultant at Children's Hospital/CPMC for 20-plus years. In 1991, I helped found PracticeWell, a California benefit corporation that helps medical practices across the country try and survive the economic problems that roam out there and attack them. We have over 15,000 primary care medical practitioners as members which gives us a unique view of what is happening around the country. 

"After that long-winded rundown, I have some thoughts that maybe of interest, to the folks throughout the country. I believe the COVID-19 disease will continue to have a long lasting effect on the health of the country. There will be the ongoing disease burden and it will be much greater than most of the newspaper and TV commentators have presented to us. The front line medical providers will be overwhelmed and their ability to survive will be tested. The economic disruption will be great. There will be social changes that will alter our human interaction at school, at work, at play and at the doctor's office. As I sit here (not working; because of my age I have been banned from my pediatric office), I cannot offer a lot of easy fixes to our present situation but my colleagues at PracticeWell and medical friends across the country will stay in for the long haul to work for a good outcome. I am coping with the pandemic by working from home trying to get supplies to medical offices trying to provide support so they do not have to close down their medical practices and leave us without healthcare when this pandemic is resolved."

Doug Collins: "My wife and I are hunkered down, of course, although still walking for exercise while trying to avoid other humans. Fortunately, we have a well-stocked freezer and refrigerator (and wine cellar and bar) as we eat at home 99 percent of the time, and preparing meals helps pass the time; it'ssomething I actually enjoy. I'm a labor arbitrator, and although I've taken steps to reduce my practice some, I still have plenty of cases to keep me entertained (arbitrators rarely ever retire fully; it's too rewarding to quit). However, because of the pandemic, a couple of weeks ago, I preemptively canceled all hearings through the end of April, and I anticipate having to do so through May and possibly June, maybe even longer the way things are going. No complaints from clients, and, in fact, some beat me to the punch. I am exploring the possibility of hearings by videoconference, but so far only one union has expressed interest and the employer in that case declined. We'll see how things develop as this gets worse."

Ted Mumm: "Here in Newport Beach, we are simply staying at home as much as possible. I haven't been out of the house for many days now, except for walking around the block to get a little exercise, avoiding everyone I meet. My wife, Teresa, is now working from home. Her company gave her one of their extra computers so she has her own home office. It is actually a blessing as I really enjoy having her here on a constant basis. My daughter, Hannah, is also living at home, so the whole family is together. She has been kind enough to go out to get food and supplies for us, but I have discovered various delivery services and am learning how to use them, so she won't have to do that much longer. There is only one item that seems difficult to obtain, and if we only had a bidet in the bathroom, we wouldn't even need that! All the local schools are closed, so some neighbors are really stressed by caring for their kids full time. Also, most businesses are shut down, except for grocery and pharmacy, so some neighbors are out of work. For us, though, it's not too bad. I'm fiddling with my car collection, fussing in the greenhouse with my orchids, reading lots of books, etc. Teresa and Hannah are getting into their hobbies as well. So far, we are all well and happy, and I guess that's all that really counts."

Beth Morris: "I have been living in Albuquerque, N.M. since 1976, the last 20 years close to the Rio Grande River. There are woods on both sides with our side wonderfully striped by trails where we walk our dog daily. Our little neighborhood, about 12 square blocks ending at a wonderful nature preserve, is diverse and full of people who also walk their dogs and their kids. The woods are full of birds and gorgeous cottonwood trees. It is a marvelous gift of beauty and joy. I always return home with a smile on my face. No one has said anything about restricting that activity. We have one friend who is essentially a family member living about a mile from us and we just stay four to six feet apart as we walk. Two other friends who live in the neighborhood brought over homemade soup and bread. Most are just keeping a safe distance." 

Bethe Hagens: "We are doing fine up here in Maine. So many people in our part of the state grow much of their own food, we can wave and yell to each other as we 'shelter in the dirt.' Still quite cold, though! My longtime partner, Waynno, is database administrator for our school district, and he happily works here at home with fewer interruptions (and I stay sane with 24/7 tech support). I am so grateful Oxy trained me to find almost anything fascinating once I scratch the surface! But deep inside, I believe that the virus (which is activated by water and exists between alive and not alive) is Earth taking the lead on preserving life."

Chris (Shannon) Panero: "Tony '66 and I are grateful that our confinement is in a comfortable house with a small garden, with kind neighbors and daughter and son-in-law close by, Jan (Panero) '94 and Page Benway '93. We're also grateful for the telephone, radio, Internet, and our books! We hope our grandchildren, all in college or high school, will be able to continue their education soon."

Thak Chaloemtiarana: "Tompkins County, N.Y. has a population about 100,000 and according to Gov. Cuomo, Upstate New York will not suffer health service shortages compared to New York City, where the largest number of infected people live and where the population density is an issue. [As of May 18, Tompkins County has reported 141 confirmed cases of COVID-19, compared to 351,371 cases statewide.] Cornell University and all schools are closed, as well as businesses that are non-essential. College students have gone home, reducing the population in town by about 18,000. I am staying away from campus and only go out to buy groceries and wine (luckily, liquor stores are still open). To combat cabin fever, I take short drives to the many state and city parks. For sanity, I stopped checking my retirement and investment portfolios. I have not sold off any stocks neither have I hoarded toilet paper!"

Kathy (Wray) Williams: "We came home from a month at our favorite sunshine spot in Mexico, where there was no panic and little prevention, to find full shutdown here in Friday Harbor. So far there has been only one reported case of the virus in our county, on our neighbor island, Orcas. We are trying to be obedient to mandated seclusion guidelines, but when I start cleaning house, as I did yesterday, I'm bored! Today we are attending church "remotely;" it reminds me of the old Crystal Cathedral drive-in days of my youth. Fortunately, I have a long-procrastinated-upon project of sorting through cartons of family memorabilia which I can tackle in the days ahead. We are of the age where this latest flu could be serious, so I trust we will all take care of ourselves and each other."

Barbara (Knowles) Hartl: "Times certainly are strange! Besides reading and going for walks, I've taken to contacting friends I haven't talked to in a while. One a day. It's kind of nice to connect with people I haven't heard from recently and find out how they're coping. Also, having recently gotten tickets for Hamiltonat the end of August, I downloaded the original Broadway cast album and bought Lin-Manuel Miranda's book that includes narrative on the development of the show and the words to all the songs. Every day, I spend some time reading through and listening. It's really fun, and interesting! I also bought a comfortable chaise lounge for my backyard since I figure I'll be spending more time than usual out there! Let me just add, I think Instacart needs to hire all those Lyft and Uber drivers who have nothing to do so I don't have to wait five days for a grocery delivery."

Charlotte (Williams) Hunter: "My husband and I live in La Verne. We are coping with the current situation. We have five horses and are feeding 38 for a friend, so we are busy. I have to admit, though, that I find not talking to people very hard! The phone has been used a lot lately!"

Martha (Carriger) Giffen: "George '60 and I have been self-quarantining for two weeks now, since Washington State was one of the first hot spots. George's health is so fragile (heart failure, COPD, suppressed immune system) that we feel we must stay away from everyone, including our kids. My goal is to use up all of the food in my freezers and pantry, but three kind neighbors have offered to run errands for us and go shopping. We do go on long drives to see spring arrive, and we go to wildlife refuges and others birding spots. I set up a clay studio in the rec room, and I'm putting in a flower and vegetable garden. I go for walks in the parks. This is a good time to finally organize all of the family photos, but I'm putting that off, hoping the virus gets me first. I'm calling friends more often, and doing some creative cooking. I was taking yoga, French, and two clay classes, all of which have been canceled, but I kind of enjoy the slower pace."

"I just wish we could have answers to: 1) If someone has had the virus, does he/she become immune to it, and then, therefore, safe to work in proximity with others? 2) If a person has had the virus, and gotten well, how soon can he/she safely visit older family members? 3)  Will we have to continue 'social distancing' until a vaccine is developed? Of course, nobody knows the answers to these questions. But it would be nice if our dear supreme leader could at least give us scientific facts, instead of opinions and wishful thinking. Get out the vote!"

Dirk Beving: "Everybody hunkering down these days so not much to report. There was a plan for Doug Collins, Bruce Merritt, Rick Gough, and me to join Craig Lehman at his Cambria house for a mini-reunion of 1968 grads in early June but, at this point, who knows how this virus chaos will play out."

George Ma: "I am practicing medicine by telemedicine with my Athena EMR from home. My patients like it as they get answered immediately and requests for lab results, prescription refills, and questions (including working diagnosis) answered. In my opinion, 80 percent of illnesses is made by listening to a patient's symptoms and history (I have their medical history on my EMR. Unfortunately I cannot examine patient and must rely on imaging and labs which are ordered online, too. No new patients however. So I am OK without harming anyone. I am quarantined at home and it feels like I am retired because there is not much to do. Looking at my stamp collection and reading library books online gets boring after a while so every day I take a long walk (empty streets), about two miles. I am starting to stream movies and TV shows now which I seldom do before due to work and lack of time (started on Star Trek: Picard yesterday). This pandemic is going to last a long time until a vaccine comes along. Pray to God that it will be sooner. I attended my Episcopal church service online today but doesn't feel the same. I miss the friends I have. Our society will be changed forever and we need to adjust to physical distancing and isolation. Our economy will change and I hope we have better leadership in our government in November. I pray everyone stays healthy and well."

Frederic "Fritz" Maerkle: "Temporarily sequestered by the coronavirus on the semi-tropical island of Taiwan, I was reminded of an updated BBC Desert Island Discs as Polly and I stream the daily New York Met opera broadcasts. We also hike in the beautiful green mountains. We feel safer in Taiwan as coronavirus cases and deaths are both low. The highly competent Taiwan government early on harnessed its high quality 'Medicare for all single payer' medical insurance system and tracked contacts. In fact, life in Taiwan continues fairly normally; schools, restaurants, shops, and gyms are all open. Of course, face masks are ubiquitous. We usually live in southern France or in San Diego, but we are now in Taiwan as Polly cares for her 95-year-old mother several months a year. Until normal air flights are restored, I will have plenty of opportunity to brush up on my Chinese language fluency."

Barry Sears: "All of our class members are considered 'high-risk' for developing complications from coronavirus infection. After spending more than 45 years in medical research and biotechnology, there are three key points I can discuss. First, it highly unlikely there will be an effective vaccine for the virus. Second, it is even less likely there will ever be an effective anti-viral drug to treat the complications of coronavirus infection. Finally, optimizing your internal immune defenses by nutrition may have an excellent opportunity to minimize the consequences of any coronavirus infection. A more detailed explanation of my three statements can be found here if you are interested."  

Charles Rouse: "For starters, the bishop of the Episcopal Diocese of Northern California closed the churches, including my home church, Saint Andrew's Episcopal Church, in Corning. Most of the churches in the diocese are attempting Sunday and other services at a distance with Facebook Live andYouTube and so forth. I attempted that last Sunday and it didn't work. About half the churches had the same experience. I'm going to try again next Sunday.My wife, Angelica, and I are sheltering in, and so far, it's fine. We both can cook and we have cable TV and the computer, and books. We live on some land and do chores and walk around outside. Our adult children check in with us on a regular basis. I call the folks in my congregation, and I call family andfriends. We pray. Especially we pray. We are in good spirits, but there is a split focus between the fact that we are comfortable and the fact that there is tragedy unfolding in our country and in the world. I'm especially heartbroken about Italy. I'm hoping that all of my fellow 'Oxonians' are safe and keep safe."

Linda Hoag: "Here's how I cope: I was surprised to find out that I enjoy staying in my apartment. I finally have time to break down all those Amazon boxes and take them to the recycling bin. I've learned how to use Zoom and Uber Eats. I get wonderful surprises such as the day a pal from the L.A. Guild of Puppetry brought four gallons of water, eight rolls of toilet paper, and a cup of coffee to my door. He had plastic bags over his hands and manipulated them like hand puppets, while social distancing six feet away from me. My dog, Ananda, and I walk around the block twice a day. Fortunately, other dog walkers know Ananda has a Napoleon complex and they automatically cross the street. My friend, Lisa, up in Berkeley, challenged me to write a Haiku a day. So began the Viral Haiku Project. Here is one of mine:

inches from my nose
iridescent hummingbird 
will he sneeze on me?

Peter Lilienthal: "Right now, my wife, dog and I are riding it out on our home on the island of Anguilla. As of this writing, there are no confirmed cases here as yet; however, both the port and the airport are shut own and that's also the case on St. Maarten where we're scheduled to leave on April 8. Right now we're trying to decide whether to remain here or to fly home, assuming the planes actually fly. For the time being at least, we're spending our time strolling the deserted beaches, trying out new recipes, and doing lots of reading.  

Bill Courington: "Nothing to report from here—mostly sinking into a slower rhythm that is not unpleasant. But the tsunami is still offshore."

Martin Maner: "In Ohio, we are in statewide lockdown. It doesn't have a huge effect on me, since my life is fairly solitary anyway. Composing, arranging, playing the horn, gardening, and biking all keep me pretty busy. I'll make an attempt, as follows in quotation marks. It's at least roughly relevant to how one copes. 'As a teacher of research for 20 years, I think that the destruction of a belief in objective truth is far more hurtful than this terrible pandemic. Laughter helps."

Denise (Buckawick) Kooperman: "How am I trying to cope with this surreal time we are now in? David and I are in a somewhat fortunate group that has at least some steady income (Social Security) and work through a psychotherapy practice that we are trying to maintain remotely with our clients. We can get by. We are trying not to worry too much about our children, who are scattered in various places, their lives ahead of them, one son with a nine-month-old child and another expecting a baby in June, and another struggling financially with little work now. Also facing the reality that some of us in our age group, including some friends, might not survive this. Yet, heedless of all this, spring has come anyway to upstate New York, flowers are out, and the singing birds don't seem to know of COVID-19 nor do they care. Getting outside to garden, taking walks, doing my art, and starting to tackle no shortage of house projects will sustain me through all this, I hope."

Julie (Caldwell) Tave: "Greetings from France, day 10 of lockdown, March 25, nine months before Christmas. Tonight, the church bells all over France will ring for 10 minutes (they usually ring on the hour or for Matins, special services, and to call people to mass). It is the feast of the Annunciation (the day Gabriel announced to Mary that she would give birth to Jesus). The ringing out this evening is also the French church showing a sign of their solidarity with all citizens during this time of trial and suffering. It seems almost foolhardy to put into words what is happening around us in our little southwestern French village, Beaulieu-sur-Dordogne, because things are changing by the minute. By the time you read this, it will be 'ancient' history and only for the record.

"This COV-19 virus has a mind of its own, with more than 500,000 cases worldwide to date and killing over 17,000. In our village of 1,200, the first case, a café owner (home from a vacation in Spain) was rushed to emergency an hour away, 10 days ago. Since then, of course, we know (whispering) there are many more, 'say no more.' Our elderly full-of-nervous-anxious-energy neighbors calmed their nerves daily by going shopping: until we convinced them to stay home (now a national order). He is passionate about cooking (for example, makes his own mayonnaise, soup, lasagna, bread, plus plus).  Even if times are very unsure about supplies (truck stops are closed so truckers are getting antsy too!), they remain gourmets. We first arrived from Paris two weeks ago (to stay for 10 days), to vote in local elections. Even with the looming virus, we went to check the budding apple, peach, and plum trees, chop wood, mow and chat (at a distance) with our farm neighbors a few miles from town. That is over, as are walks along the river.
"Confinement now means 'no more than 700 meters from home,' and only for a bit of fresh air or dire necessity (like walking our golden retriever, lucky us), with a printed certificate explaining the reason and time I am not at home. No more lovely bike rides over hill and dale. Breaking of the official protocol is punishable by fines. Rule following doesn't come naturally for the French, who are by nature, if I dare say, quite rebellious, independent, and more 'self' than 'civic.' (On the contrary, they can also be very obedient to traditional behaviors).  I admire that most people in the village are managing to make themselves scarce. My dear friends from the UK have just made their own masks from handkerchiefs and rubber bands. The pharmacy still has no supply.

"The ripple effect of this shutdown has just begun to be felt. Suddenly parents are home teachers, (and in awe of their children's teachers), unemployment is the norm, factories are closed or closing (except for a few like mask makers and other necessities), bankruptcies and personal loss will explode, events are cancelled, athletes are forfeiting their training and families are separated. Farmers face walls for harvesting and distribution of their goods. Mental stability is greatly challenged for all of us, equals in this grave situation. On a lesser scale, of course, but still very frustrating, my/our book, stories of 26 families' struggle with eating disorders in France (in French), a 12-year project, was due in print tomorrow. The printer is closed. So we wait and hope for a digital copy.

"Like you, I have begun a list of neglected and 'for a rainy day' house chores: replanting and combining our terrace plants (no garden shops open), vacuuming under rugs and radiators, changing filters and cleaning appliances, disinfecting towels and sponges, sorting boxes of 'unknowns' and books, putting a book box out on the steps for neighbors. No more excuses not to do our short Pilates routine before breakfast, or dancing to an online YouTube video. Every night at 8 p.m., I go out on the terrace with whomever else it at their window and we clap, drum or bang 'in honor' of the many medical service corps who are saving lives and working against the virus attack on France (as of March 23, 19,800 cases and 860 dead). Until January, when this began in France, the doctors and nurses had joined the many strikers and yellow vests before that, in protest of their poor working conditions, low pay, and lack of recognition by employers and government. Suddenly and gratefully, these amazing and self-sacrificing people have become national heroes, literally. This 8 p.m. show of appreciation began in Italy (64,000 cases and over 6,000 dead as of March 23) where serenades and clapping at windows was a way of people to join together to boost one and all.  

"An example of solidarity in Paris: the neighbors of several buildings on one street have created a Facebook page. They 'meet' from their windows at certain times. One actor, at home, of course, has created a storybook time for all of the kids in the neighborhood over Zoom or some similar format.  On the same note, churches (all closed) are creating support networks, meetings, inspirational pieces, and music over the wires. One of our classmates has put tango lessons online, and shared his favorite old movies and book titles. Technology is saving everyone's sanity (if we manage not to let it pull us down).
"In addition to the daily baguette (the bakeries remain open for the moment), there are two intrinsic parts of French culture: kissing or cheek to cheek greetings and café sitting. Both are off limits right now. My own hugging addiction is seriously suffering withdrawal. Our tiny neighborhood folk lean out to chat from time to time, one threw me a piece of homemade cake, another gave me a lovely bouquet of tulips from her garden, and another celery from hers! As I look out my window, the sun is shining, the self-planted (under tar and paving) peach is blooming on our ally/street, Rue Patata. I remember that just a year ago, we visited Japan for three weeks, just Alain and I.  We marveled at the discipline and cleanliness there. Today, even with shutdown, many Japanese can't refrain from their annual cherry blossom welcoming of ephemeral spring.

"We look forward to the time when we can approach each other with joy, rediscovering many simple pleasures like sharing meals, shopping for food freely, hugging, and touching. Meanwhile, we constantly remember about being responsible soldiers in the battle. I will dream about access to a freeway, a station, a train, an airport, or a plane. We'll be able to appreciate flying the 12 hours, 5,580 miles from Paris to California to see our children, my family, and friends. May they also remain safe and far from this invasive thing."
Special thanks to Gail (Schulman) Ginell '79, class notes editor.