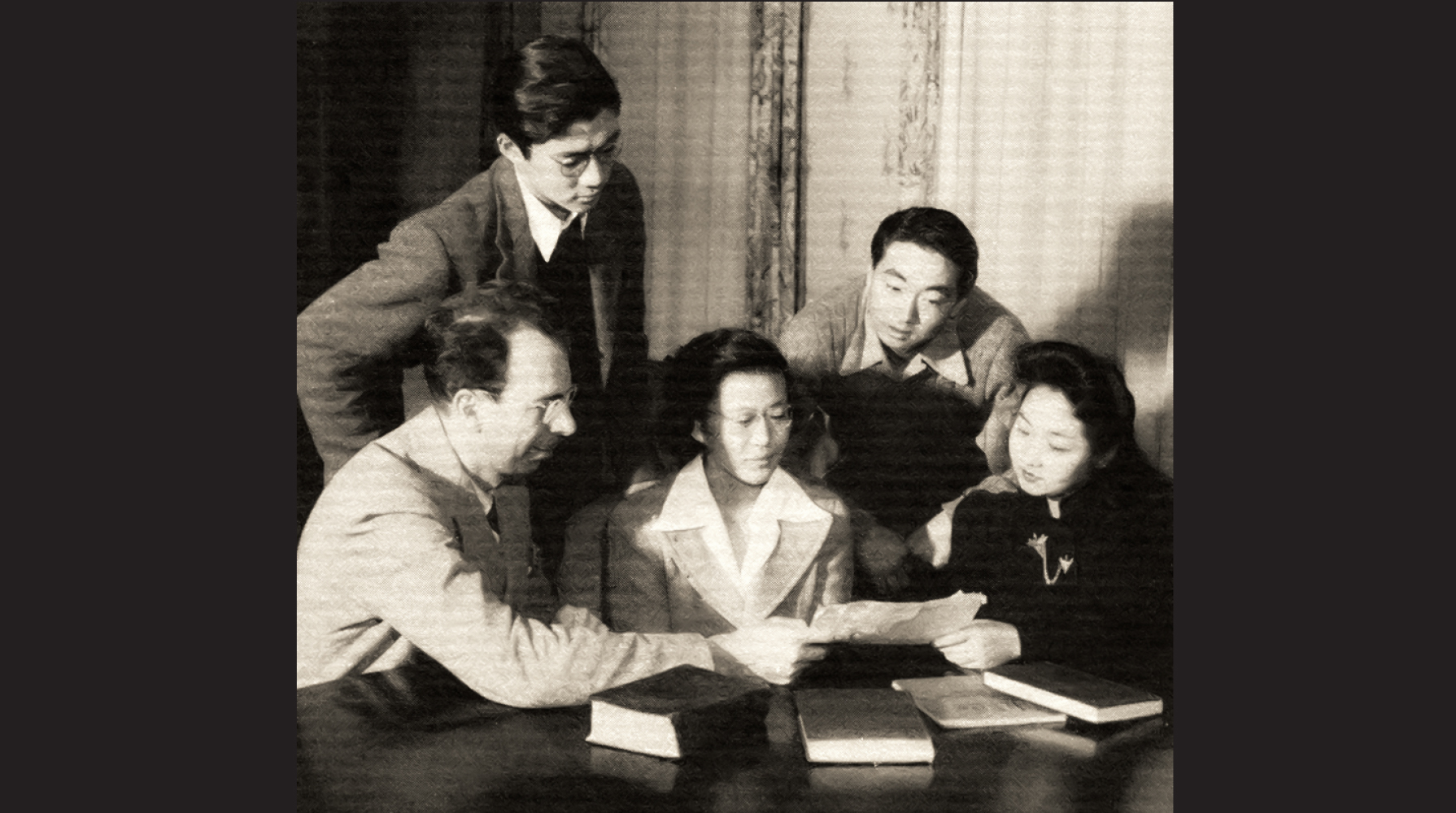 A new gift to the College supports the curation of its Japanese American Relocation Collection
Last fall, attorney Michael White '76 read a Los Angeles Times story about USC's plans to award diplomas posthumously to 120 Japanese American students deprived of a USC degree during World War II. The story prompted him to research Oxy's own wartime efforts, when President Remsen Bird wrote prospective colleges and offered letters of hope and encouragement to the six Japanese American students enrolled at Occidental in 1942. Bird also had the foresight to persuade College librarian Elizabeth McCloy to store more than 500 letters relating to his efforts, along with various other documents: "How we have behaved toward these people should be known and carefully recorded for future reference," he wrote.
Today, Oxy's Japanese American Relocation Collection houses 3,200 documents, including articles, pamphlets, reports, newsletters, issues of relocation center and campus publications, and pro- and anti-Japanese media. A digital archive, launched in 2005 with the support of the John Randolph Haynes and Dora Haynes Foundation's Archival Grants Program, offers a representative selection of these historic materials online for research.
As a board member of the Grace Nixon Foundation in Walnut Creek, White has the discretion to make a small annual grant to a nonprofit of his choice. Citing Nixon's own life experiences during WWII—when her studies as a music major at San Diego State University were interrupted in 1942 by President Roosevelt's executive order authorizing the internment of Japanese Americans—White reached out to associate professors Jane Hong and Alexandra Puerto in Oxy's History Department about designating his gift to support the College's curation of its Japanese American Relocation Collection. Consequently, the foundation's generosity will underwrite the work of a student intern on the collection this fall.
The digital archive was the first of its kind for Oxy's Special Collections, and Dale Ann Stieber was hired to be the project's manager and digital archivist, working under Mike Sutherland, the College's longtime Special Collections librarian. (Sutherland died in April 2005, months before the online project's unveiling.)
According to Stieber, the digital archive comprises only about 3 percent of the College's relocation holdings. "This project has always embodied for me what makes Special Collections so integral to the student experience," says Stieber, who retired in December after 17 years at Oxy. "Michael White and the Grace Nixon Foundation have given us the opportunity to build a true collaboration between faculty, students, and Special Collections."
"I am very excited to see how the internship benefits students and raises awareness of Japanese and Asian American histories among the wider College community," Hong says. Her enthusiasm is echoed by Puerto: "We look forward to developing this exciting and timely initiative, which will offer high-impact opportunities for our students and raise consciousness about Japanese American history, and Asian American studies at large, across campus."
Above photo: Professor of Chemistry L. Reed Brantley confers with Ted Tajima '46 (standing, left), Iko Tanzawa '42, John Nishiyama '43, and Mary Kariya '45 in April 1942.