Occidental's longest currently active faculty member reflects on her 48 years at the College, selecting the subjects of her books, and her plans for retirement
Nina Gelbart
Professor of History and Anita Johnson Wand Professor of Women's Studies
Years at Occidental: 48
How did you wind up at Occidental? My husband [William Gelbart] and I were living in Berkeley at the time, where he was teaching, and he was basically poached by UCLA. He came in as a full professor at some absurdly young age. I had finished my Ph.D. just a couple years before, and I had just had our first child, so I thought an adjunct position of some kind would be perfect.
I had heard that Occidental was this wonderful, small liberal arts college. So I wrote and asked whether they ever hired a part-time person, and I might have sent a CV or something. [Professors] Basil Busacca and Tim Sanders were in charge of the Core program at the time, and before I had told them any more about myself, they wrote this unbelievably welcoming note saying, "We have a course on literature and science, and we are trying to find another person to teach this course." Well, I had just done a thesis on the image of science in utopian literature in 18th-century France. So, I came out and met them, but it all felt perfunctory because the fit was just so clear.
Among all currently active faculty, your tenure at Oxy is the longest.  My really dear buddies have been gone for a long time. These were the folks I had team-taught with, who had the same institutional memory I had. Each year more of them retired. Roger Boesche [Arthur G. Coons Professor in the History of Ideas, who died in 2017] was my best friend at Oxy. We team-taught together for 40 years. Working with Roger was a very important part of my life here. We bounced ideas off each other all the time.
You taught your final course at Occidental last semester. What was it? History of Medicine and Disease in Western Society [which she introduced into the curriculum about 25 years ago]. My field is French history, but I've always been interested in both the history of science and of women. My books are where my interests intersect.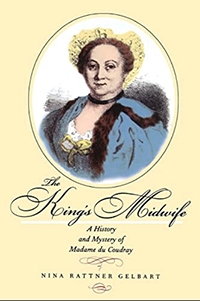 How do you choose your book subjects? I'm fascinated by the women of 18th-century France. So the way I choose a subject has to do with my passion for resurrecting some of these forgotten stories. These are people who were forces to be reckoned with in their day, and they were erased by the custodians of culture who decide what should be preserved and what shouldn't. In researching the six scientists that I write about in my most recent book, I was fortunate to get a Guggenheim Fellowship for this project. [Minerva's French Sisters: Women of Science in Enlightenment France was published in 2021.]
In this new book, I've done something rather unorthodox. The chapters are written in a scholarly style that you'd expect in a standard academic monograph—but at the end of each chapter, I write a letter to each woman because I think that their stories should be made relevant to now. I felt I had to. 
Why not bring their story up into the present? Why not tell astronomer Nicole Reine Lepaute, who was important in her day and then entirely unsung for 200 years, that there's a lunar crater, an asteroid, and a street in Paris named for her? She should know. So I write her a letter. The women don't answer me [laughs]. I'm not that far gone.
---
"She continues to mentor and encourage me."
Camille Wyss '18: Professor Nina Gelbart has devoted her career to chronicling the strong and intelligent women who have shaped history. Like is attracted to like.
During my time at Oxy, I had the pleasure of working with and learning from Professor Gelbart in her roles as a professor, thesis adviser, and academic adviser. In the spring of my junior year, I faced significant health challenges. Professor Gelbart quickly offered assistance, but I foolishly rebuffed her.
When matters worsened, I asked Professor Gelbart for help and she sprang into action. In one office-hours session, she formulated a plan to carry me through the semester. She called my professors, coordinated accommodations, and, most important, reminded me that I was not alone. She remained by my side throughout the semester. Without her support, I would never have gotten through the term or my final year at Oxy. 
In the years since I graduated, Professor Gelbart still checks in on me regularly. Her messages feel like big hugs from hundreds of miles away. She continues to embolden and encourage me. I am exceedingly grateful to have a lifelong cheerleader, mentor, and role model in Professor Gelbart.
I cannot overstate my admiration of and gratitude for Professor Gelbart. In the classroom, she helped me grow as a writer and a thinker. Outside of class, she buoyed me during an immensely challenging time. She has the biggest heart and is a fierce advocate for her students and loved ones. I hope to emulate her warmth, generosity, and tenacity. 
Professor Gelbart, thank you for everything that you have done for me, your other students, the History Department, and the College. Your impact stretches far beyond your scholarship and teaching. Thank you for being all that you are.
Wyss is an attorney currently working as a judicial law clerk in a federal district court.
---
"She uses her success to help others achieve theirs."
Lindsay Parker '04: When I first read the course description for Professor Gelbart's Age of Enlightenment class, I thought it would be a good learning experience. It became the beginning of my career and, to my incredible good fortune, the beginning of a friendship with the most inspired, creative, and generous historian I know.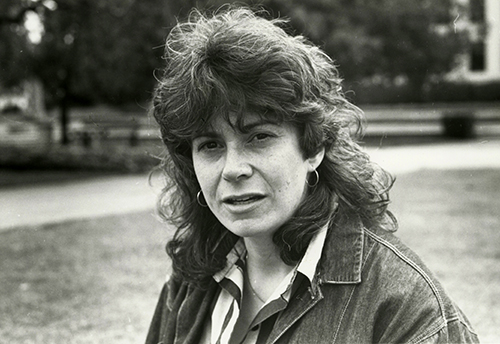 I clearly remember sitting in her class as she beamed in front of us. She knew those Enlightenment texts so well, but she delighted in the opportunity to reread them and infect us with historical inquisitiveness. We were a little shy, so she suggested we come to class with a two-page reading reflection, a starting point for conversation. She cheerfully took on that extra stack of papers to grade weekly.
Midway through the semester, I realized that I wanted to follow her example. I changed my major to history and asked her to be my adviser. Professor Gelbart said yes, even though the line for her office hours was always long. I visited her office to discuss drafts of papers and, eventually, my honors thesis, graduate school applications, and book manuscript. Despite her commitment to her highly productive research agenda, she was always so glad to see me.
She simply loves her job. "I'm researching the dodo bird!" she told me over a stack of books once. She is so curious, so joyful, and so eager to help. She is a women's historian to the core: respectful of her subjects, sincere in her pursuit of the truth, earnest in her desire to collaborate and mentor. What is unusual about Professor Gelbart is that she also is welcoming. She uses her success to help others achieve theirs, all in the interest of the vitality of the academy and the usefulness of history to everyday life.
I have come to learn that it is unusual for someone so accomplished to be also so open and well-rounded. These days, we talk not just about history but about the future of academia, about ranking priorities together with a Ph.D.-holding spouse, and about balancing work with motherhood. 
I don't dare compare myself to her. Her mark on 18th-century studies is illustrious. But I do bask in my friendship with her and reflect warmly on the fact that just like my mentor, I, too, wrote a book about a fascinating 18th-century French woman. When I teach, I think about cultivating the sense of wonder and ambition she gifted us.
To me, Nina is Oxy. The College won't be the same without her. I am, however, grateful that I don't have to let her go now, just as I didn't 20 years ago.
Parker holds a Ph.D. in early modern French history. She is the author of Writing the Revolution: A French Woman's History in Letters (Oxford University Press, 2013).
---
"Nina's courses fed my excitement for learning that endures now."
Linnea Propp-Pearson '17: Professor Gelbart became an anchor in my life soon after I arrived at Oxy. My first year, I enrolled in her class on the French and Haitian revolutions and decided to major in history with Nina as my adviser. I took as many of her classes as my schedule would allow—from history of philosophy and religion to history of medicine. I eagerly consumed the readings and listened, enraptured, to her lectures. She did not use flashy technology to get students' attention—in fact, she occasionally insisted that a slide projector be wheeled into class. She captured us through storytelling, wit, engaging discussions, and commitment to lifting up voices in history that are not often heard. Nina's courses brought me so much joy and fed my excitement for learning that endures now. 
Like the remarkable women in history she writes about, Nina is a polymath. Although her expertise is in history, she has studied music and science and has a great appreciation for art, and understands how those topics intersect. She models a love of learning that helped me to think critically and holistically about a diversity of issues.
I often visited Nina's office in Swan Hall seeking guidance. She always listened closely, took my concerns seriously, and offered thoughtful advice. She encouraged me to study abroad. When I burst into her office senior year after returning from Argentina and anxiously explained my newfound passion for environmental justice, she celebrated my curiosity and all that I had learned, assuring me that it was not incompatible with my history studies. My interest in this subject ultimately brought me to work for my dream organization today, of course with the help of a letter of recommendation from Professor Gelbart.
Nina continues to be there for me during my existential crises and to encourage my many interests. Just a few months ago in L.A., I wrote to her after a professional development coaching program had left me distraught. I was soon sitting in her backyard as she insisted upon feeding me lunch. After her usual careful listening and prudent advice, I felt a renewed confidence in myself and my work. Nina's brilliance, enthusiasm for learning, and true care for her students made her an exceptional professor and I am so deeply grateful to continue to experience her light as a mentor. I will be sending her an email soon to ask how retirement is treating her and when we can catch up next over lunch.
Propp-Pearson is an executive assistant and programs specialist with Earthjustice.