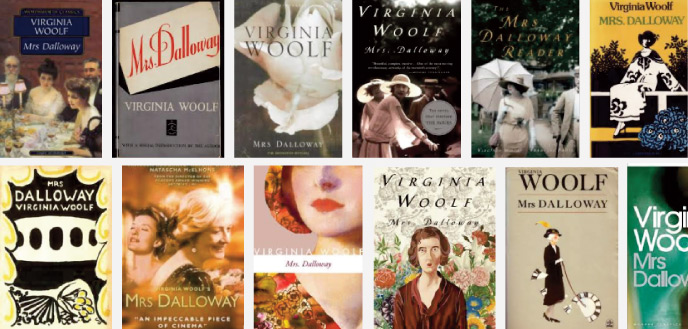 Memories of Mrs. Dalloway and Robert Ryf '39's radio legacy, and one reader questions our cover story selection
Me and Mrs. Dalloway 
Editor's note: In response to last issue's "Under the Influence"—in which nine Oxy professors and administrators shared some of the books that nurtured their intellectural development—David Gidlow '75 wrote the following email to Jean Wyatt, professor of English. With their permission, we share that correspondence.
Dear Dr. Wyatt,
I don't believe you would remember me; I graduated from Oxy in June 1975. In my junior year I took your class The Novel in the 20th Century, and was completely undone by Mrs. Dalloway; it was like no book I had ever read before. The following year you were kind enough to sponsor me in an independent study on the work of Virginia Woolf; I believe I read most of her novels in that independent study as well as Quentin Bell's wonderful biography. We met weekly to review my progress, and I clearly remember writing my final paper on To the Lighthouse.
I am writing after all of these years because I saw the short piece you wrote in the recent Occidental magazine on Mrs. Dallo­way and wanted to tell you how much this book has meant to me as well. I have read it multiple times over the years, and I still have my copy from my junior year at Oxy with all of my notes scrawled in it! Every time I pick it up, it still feels fresh and new to me, and over the years I have internalized so many bits of the novel. I am by nature an early riser, and every time I walk out into the cool and still of early morning, I think "fresh as if issued to children on a beach." The poetry and lyricism of Woolf's prose never ceases to amaze me.
So, after these many years, I wanted to thank you sincerely for introducing me to Mrs. Dalloway and Virginia Woolf. They have both been lifelong companions, and for that I will always be grateful.
David Gidlow '75
Los Angeles
Let's Get Serious
Through my husband [Goetz Wolff '65], a contributing alumnus of Oxy, we receive Occidental magazine. We also live in the neighborhood (and have a great view of Oxy to the north).
Is the lead article of the Spring 2015 issue ("Think Like a Brand") indicative of the new People magazine approach of Occidental? I have serious reservations of our household continuing to contribute to a college that holds "corporate branding" and "corporate matchmaking" as the epitome of success of its students. Or are you just stereotyping what's possible for the African Americans who graduate from Oxy, excluding one U.S. president?
It seems that the editorial board is out to lunch in understanding what the Occidental community values, as I perceive it. In a magazine whose interior articles highlights some incredible efforts at improving the world—from Guy Carawan '49 ("A Guy, a Guitar, and a Movement") to professors Mary Beth Heffernan ("Exposing the Ebola Ninja") and  Robert Gottlieb ("Urban Legend")—you chose to highlight an alum whose efforts are worthy of a ­National ­University graduate.
If Oxy defines student success as ­making it to the "executive suite" while "carrying Steve's bags, opening doors, and pouring his drinks," you can disregard alumni support from this household.
Paula Sirola
Eagle Rock­
Ryf Before Oxy
I enjoyed the article about Robert Ryf '39 and Omar Paxson '48 ("Bob and Omar: Masters of Lifelong Learning," Spring). I am a fan of old-time radio—SiriusXM has a classic radio channel—and was amazed to learn that Ryf wrote a number of episodes of the popular series "Yours Truly, Johnny Dollar," featuring Bob Bailey.
James Brownlow '70
Palmdale