Five years after its launch, Oxy's Obama Scholars Program expands its cohort and doubles down on its mission
After graduating summa cum laude and Phi Beta Kappa with a biochemistry degree in May, Obama Scholar Sherin Aboobucker Sidiq '22 has no plans to take it easy during the gap year she intends to take in her hometown of Peoria, Ariz., before applying to medical school.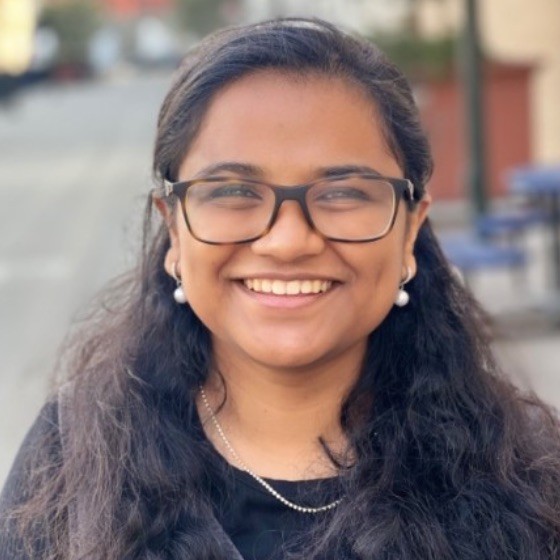 While awaiting training for her yearlong stint as an Americorps public health volunteer, she is learning how to become a medical scribe and volunteering at a local hospital. It's the same kind of packed schedule she had at Oxy, where she led the pre-health and Muslim student associations, was an Urban & Environmental Policy summer intern and conducted research with UEP Associate Professor Bhavna Shamasunder in addition to her regular academic load. "I've always been really busy," says Aboobucker, who with classmate Noa Richard were the first Obama Scholars to spend a full four years in the five-year-old program.
This fall, seven new Obama Scholars—the program's largest-ever cohort—will begin the prestigious leadership training program that has been re-imagined to make it available to more students based on their undergraduate performance and interests. Unchanged is the program's emphasis on empowering exceptional students committed to the public good, perpetuating the principles President Barack Obama '83 has advanced throughout his life, and its focus on first-generation students, veterans, and community college transfers. Also unchanged is the leadership of the program: Associate Professor of Philosophy and Obama Scholars Faculty Adviser Ryan Preston-Roedder and Jennifer Locke, program administrator and Oxy's director of national and international fellowships.
The 2022-23 Barack Obama Scholars are: Jaya Duckworth '23 (a diplomacy and world affairs major from Seattle), Deandre Ortiz '24 (politics, Fitchburg, Mass.), Zander Patent '24 (politics and economics, Chicago); Will Powers '23 (diplomacy and world affairs, Somerset, Ky.), Nathan Tam '23 (urban and environmental policy, San Francisco), and first-generation college students Lorenzo Vargas '23 (English, Los Angeles) and Sunari Weaver-Anderson '24 (politics, Richmond). You can find more detailed bios of the scholars here.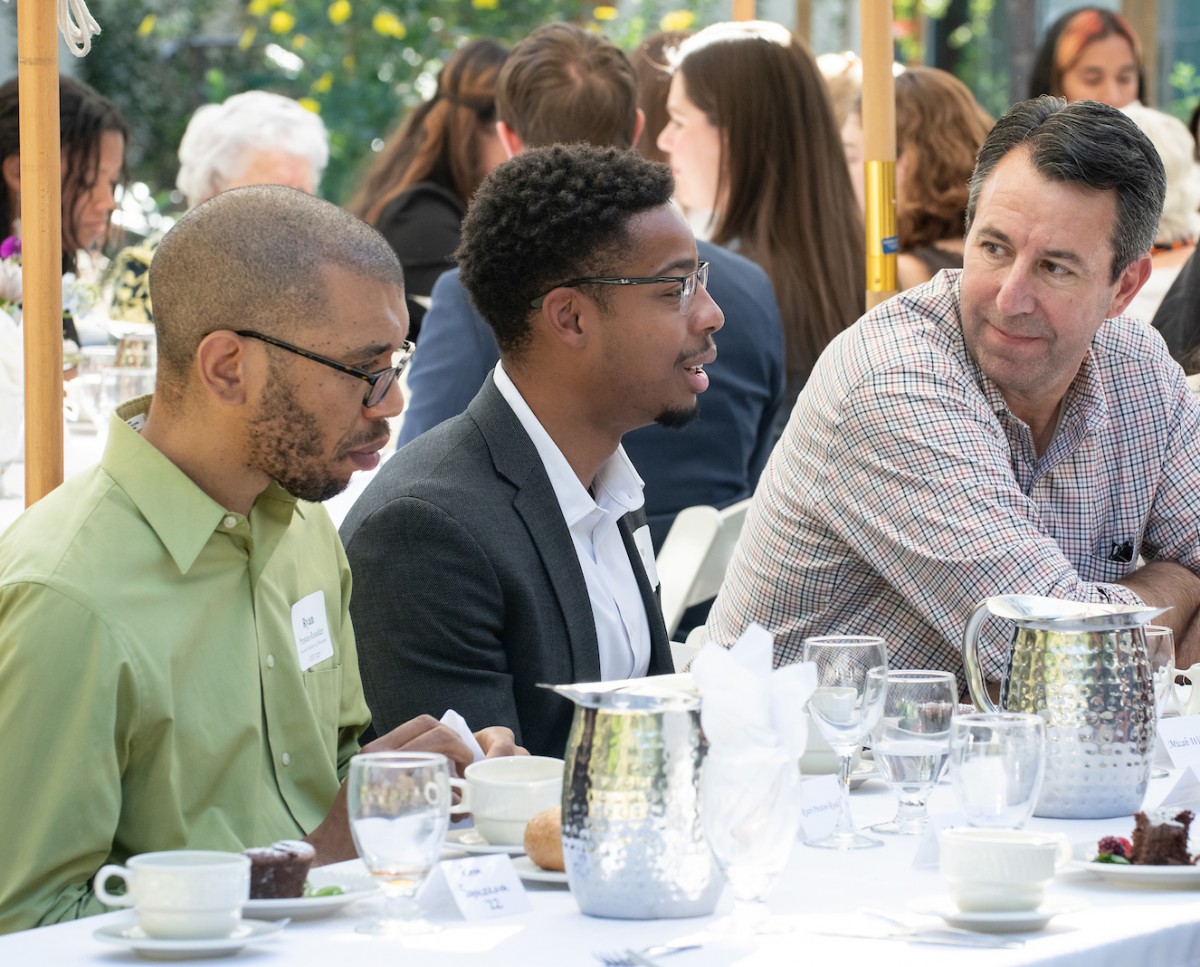 The group encompasses a wide range of academic majors and "truly represents the living legacy of President Obama," says Hector De La Torre '89, co-chair of the Obama Scholars Advisory Council.
The decision to start recruiting Obama Scholars from among current Oxy students, rather than incoming first-years, reflected a unanimous consensus among the program's 34-member advisory committee and Occidental President Harry J. Elam, Jr., according to De La Torre, the former California assemblyman who now heads Gasol Foundation US, a national nonprofit dedicated to children's health and wellness. "We all agreed that this transition would open up the opportunity to be an Obama Scholar to any student on campus who demonstrates the abilities and desire to provide public service in whatever academic field they are in," he says.
In line with President Obama's stress on equal opportunity access to community organizing, "we realized we may be missing some of the best and brightest people, particularly people of color, who maybe hadn't had access to the same advantages as their peers," says Sara El-Amine '07, Advisory Council co-chair.
The re-envisioned program, open to rising juniors and seniors, also is more in line with Oxy's Kahane United Nations and study abroad programs, which also focus on students in their third and fourth years, says El-Amine, a progressive senior strategist who was one of the architects of the Obama grassroots movement. "A program this accessible and interdisciplinary—there really is nothing like this elsewhere."
The shift to recruiting rising juniors has enabled the program to more than double the size of each year's cohort. Ultimately, the goal is to have a cohort of 10 new Obama Scholars each year.
During the academic year, participants are enrolled in the Obama Scholars Seminar in addition to their regular class schedule. All are mentored by Obama Scholars faculty advisers and members of the Advisory Council, a group of leaders in a variety of fields sharing a commitment to public service and the Obama Scholars program. Scholars also participate in networking and leadership development opportunities with partner organizations. "The seminar was really enlightening," Aboobucker says. "We addressed a different topic every semester, which allowed me to see how I could connect biochemistry to all these broader issues, and exposed me to many different perspectives."
The speakers series, including members of the program's advisory council, was also an important feature of the program. One particularly memorable session by council member Maya Soetoro-Ng, director of the Matsunaga Institute for Peace and Conflict Resolution at the University of Hawai'i at Manoa, "was super helpful and really grounding. It helped me see where I wanted to go," Aboobucker says.
All scholars will now participate in a fully funded 10-week summer program of experiential learning and leadership training. This year's summer program includes a series of workshops on major issues with prominent Oxy alumni and members of the program's Advisory Board. Scholars who enter as sophomores will also receive a second summer of funding for an independent internship, research project, or community service opportunity. All scholars will receive up to $10,000 in postgraduate funding to launch their career in support of the public good.
Moving forward, the College has set an endowment goal of $15 million for the program. Occidental is more than halfway toward that milestone, including a recent $1 million anonymous gift from longtime supporters who hope to inspire others to give to the program.
Top photo: 2022-23 Obama Scholars (standing, l-r) Sunari Weaver-Anderson '24, Lorenzo Vargas '23, Deandre Ortiz '24, Zander Patent '24, and Will Powers '23; (seated, l-r) Jaya Duckworth '23 and Nathan Tam '23.