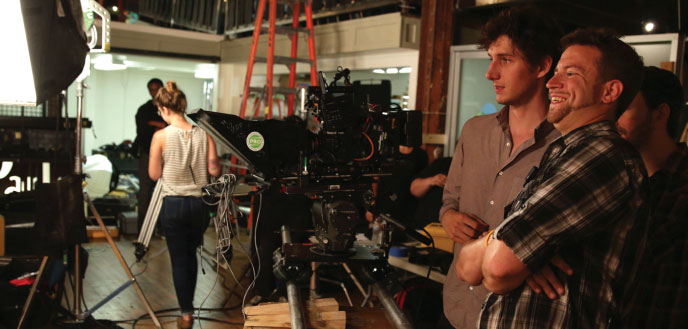 Independent filmmaker Julien Lasseur '11 had never heard of "Project Greenlight" before 
his girlfriend told him about the contest. But a smart superhero parody took him into the top 10
By Dick Anderson
It's a staple of the action-adventure film genre: the expository dialogue by a super-villain with an ambiguously eastern European accent, explaining his or her master plan to the hero in peril. But nobody ever calls them out on their accent—or not until Captain Torpedo, the titular lead of writer/producer Alex Zeldin '12 and director Julien Lasseur '11's two-minute comedy short.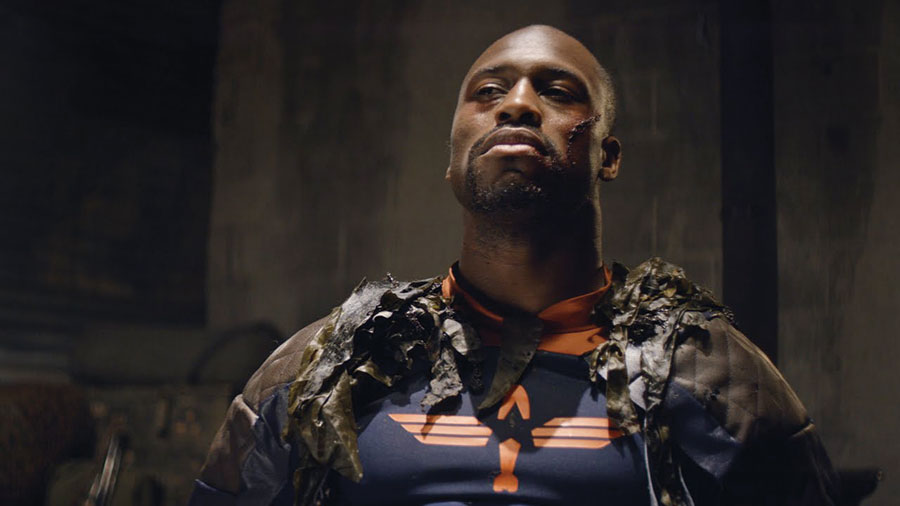 After voting took place via Facebook last fall, Captain Torpedo catapulted Lasseur into the top 20 of "Project Greenlight," Ben Affleck '95 and Matt Damon's competition for aspiring film­makers that will return to HBO later this year after a decadelong absence.
Lasseur, who's been working as a cinema­tographer since graduating from Oxy, credits his girlfriend with prodding him to enter the contest. After the top 10 were chosen, he and his fellow finalists were put up at the J.W. Marriott downtown for three days in November, including on-camera interviews with Affleck and Damon for the ­reality-show component of the contest. 
Although—spoiler alert—Lasseur didn't win, "I walked away with some great friends," he says. "I have a renewed drive now that I finished the competition. I really want to create something that's going to surprise or engage my peers."
Throughout his four years at Oxy, Lasseur—an art history and the visual arts major from Cornwall Bridge, Conn.—was constantly shooting short films and comedy sketches. "I enjoyed working with the camera, and friends kept asking me to shoot their projects," he says. "By my senior year I was shooting like five senior thesis films." Along the way, Lasseur began an apprenticeship with cinematographer Shane Hurlbut, who has shot 18 features, including 2014's Need for Speed. "And that really kickstarted my career, because I ended up pursuing cinematography after I graduated," he says. 
Last year, with fellow Oxy graduate Jamie Thalman '10, Lasseur started a company, Rustic Media, that specializes in documentary-style or sponsored content. "I lean more toward the physical production, and Jamie leans more toward post-production," he says. They made a documentary, Brendon O'Connell Is Blocking the Bread Aisle, about an artist who creates impressionistic paintings inside Walmarts. The film became a Vimeo staff pick and screened at a handful of festivals nationwide.
Lasseur is juggling multiple projects these days, including a feature-length documentary for Vice, and was busy shooting his second narrative film last fall when the top 200 were announced, and contestants were given one week to submit a short bio video. Lasseur started working up ­concepts that he could film in just two days. Finally he settled on the idea of playing a struggling filmmaker responding to Craigslist ads for work—including removing and disposing of a dead body from an apartment, all the while nonchalantly talking about his career aspirations. 
It was apparently a little too realistic. "A neighbor called the police on us and reported that some people were trying to get rid of a dead body," he says. "I had just sent out my cameraman buddy and the Uber driver who takes us to the L.A. River to grab some reaction shots, when a cop pulled into our driveway," he recalls, "and I started furiously ­texting them, 'Don't come back.'" Minutes after Lasseur and the rest of his crew left the apartment complex, five police officers arrived, guns drawn, knocking on a neighbor's door. "So we avoided that, luckily."
When Lasseur met Affleck—who wrote a draft of Good Will Hunting during his 1½ years in Eagle Rock—he declined to make the Oxy connection. "It just seemed so forced," he says. "I didn't want to be creepy."