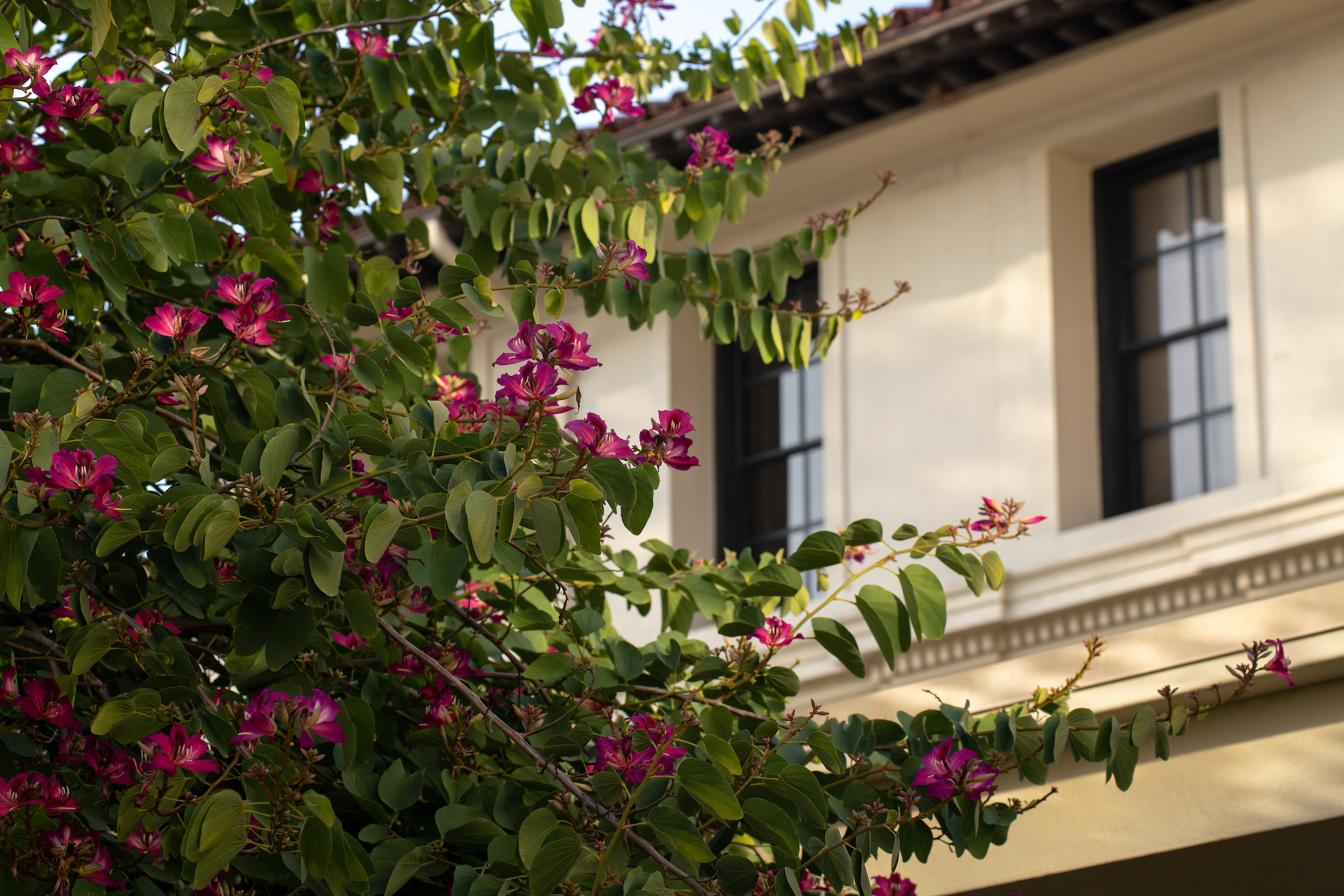 A yearlong strategic planning process is under way to create an actionable, accountable roadmap for the College
President Harry J. Elam, Jr. and a multi-constituent steering committee kicked off a yearlong integrated strategic planning process this fall by holding more than two dozen community input sessions and gathering a wide range of financial, admission and other relevant data.
The strategic planning process "is intended to result in a compelling vision and a corresponding set of institutional priorities that will propel Occidental through 2030," Elam says. "Through this process, we will look to reinforce our strengths and bolster our core, even as we embrace the ongoing challenge to be all that we can be."
The new plan is scheduled to be presented to the Board of Trustees for approval in January 2023.
While stressing that Oxy's mission will remain unchanged, Elam notes that the environment in which the College is operating continues to change rapidly. "The disruption caused by the pandemic has only exacerbated the challenges we face," he says. "At the same time, Occidental's collective values and singular position as a residential liberal arts college in a global, dynamic city provide us with exciting and diverse opportunities to prepare students to be leaders, change agents, and engaged citizens." 
Oxy's current strategic plan was adopted by the Board of Trustees in 2012 and extended with very few changes in 2017, "so we are certainly due for an update," Elam adds.
In recognition of the importance of delivering an actionable, accountable roadmap for the College, the effort has been consciously identified as an "integrated" strategic plan. That means that budget and finance issues will be central to the process, and that the final plan will clearly articulate the necessary financial investments, timeline and accountability to make the plan a reality, he says.
In announcing the start of the planning process, Elam listed a series of key questions that will inform the determination of key priorities and objectives:
What makes Occidental distinct and how can we further differentiate ourselves from our peers?
What is the "Oxy difference" and how do we put it into action?
How does the College achieve long-term financial stability and how do we maintain academic excellence?
In an increasingly competitive environment, how do we increase Occidental's visibility and gain increased national prominence and reputation for the great work that we do?
"The answer to such questions will affect everything from fundraising to faculty recruitment to admission yields," Elam says. "At issue, then, is how do we step out boldly into our future?" 
Additionally, Oxy's fundamental principles regarding justice, equity, inclusion, and diversity will be embedded throughout the ISP, Elam says. The strategic plan process will dovetail with concurrent work on the College's Equity & Justice Strategic Plan that is being led by David Carreon Bradley, who joined Oxy as vice president for equity and justice last July.
Charged with driving the overall process is a 16-member steering committee made up of students, faculty, and staff and co-chaired by Sharla Fett, Robert Glass Cleland Professor of American History and Faculty Council president, and Marty Sharkey, vice president of communications and community initiatives. In addition to multiple campus input sessions and online outreach to alumni and parents, the steering committee conducted what it calls an "environmental scan"—a comprehensive review of financial, enrollment, admission, academic and other data needed to inform the planning process.
"Everyone's ideas, insights, and articulation of the key issues they see facing the College are critically important to this effort, and will play a major role in shaping the strategic plan," Sharkey says. "We're off to a promising start."