Submitted by kwall_admin on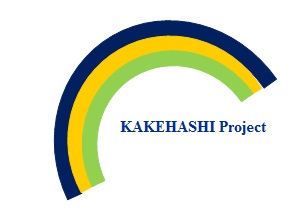 At the invitation of the Consulate General of Japan in Los Angeles, nearly two dozen Occidental College students will be heading to Japan this December as part of the Kakehashi Project, Japan's Friendship Ties youth exchange program. All expenses, including airfare, lodging, meals and ground transportation, will be paid for by the Japanese government.
Although the exact itinerary has not yet been pinned down, during the nine-day trip students may visit education and research institutions, modern and traditional industry sites and cultural heritage sites and local government offices, and participate in exchange workshops. They will also experience a homestay and performance arts. Occidental will begin recruiting students for the Dec. 14-22 trip in September. Dean of the College Jorge Gonzalez will serve as chaperone.
"Occidental College is honored to have been recommended by the Consulate General of Japan in Los Angeles to participate in the Kakehashi Project," says Robin Craggs, executive director of international programs at Occidental.
Craggs adds that Ambassador Derek Shearer, Occidental's director of global affairs and Stuart Chevalier Professor of Diplomacy and World Affairs, "maintains close ties with the Japanese Consul General Harry H. Horinouchi. We are so pleased to see our relationship deepening through participation in this exceptional opportunity."
Occidental's ties to Japan are longstanding: Toshiro Shimanouchi '31 was the Japanese consul general in Los Angeles in the 1960s, and went on to serve as the Japanese ambassador to Norway.
The Kakehashi Project is promoted by the Ministry of Foreign Affairs of Japan, and made possible in 2015-2016 by JICE (Japan International Cooperation Center) and JUSEC (Japan-U.S. Education Commission). The Project involves an exchange of youth between Japan and the United States, and seeks talented participants who are anticipated to actively contribute to Japanese-American relations in the future.
The aim of the project is to promote understanding of Japan, in particular Japanese politics, society, history and diplomacy, through people-to-people exchange. The project also aims to promote interest in Japan and to share the country's attractions.
In addition, Occidental will be hosting an intern from Japan this year as part of the Long-term Educational Administration Program (LEAP). Yuko Ohkuma is fully funded by the Ministry of Education in Japan and will work in Institutional Research and in the International Programs Office.