Submitted by kwall_admin on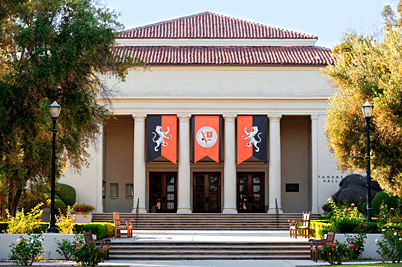 President Barack Obama '83 has named Denise Campbell Bauer '86 as ambassador to Belgium. The Senate confirmed her nomination August 1. 
Technically, Bauer's new title is "Ambassador Extraordinary and Plenipotentiary of the United States of America to Belgium." She succeeds Howard W. Gutman.
Bauer worked as a field producer and researcher for CBS News from 1985 to 1988, as a news producer for the North American bureau of Nine Network Australia from 1988 to 1990, and as a freelance film and video producer from 1990 to 1992.
Relocating to the Bay Area, she worked as a public affairs officer for the American Red Cross in San Francisco from 1993 to 1994.
A longtime Democrat, Bauer raised a total of $4.3 million for the president's two election campaigns, served on the Obama for America National Finance Committee from 2007 to 2008 and from 2011 to 2012, and was finance chair for Women for Obama from 2011 to 2012. She also sat on the Democratic National Committee from 2008 to 2012, serving as chair and co-chair of the Women's Leadership Forum and as co-chair of the National Issues Conference.
Coincidentally, on the same day that Bauer was named, Occidental's 2011 Commencement speaker, Samantha Power, was confirmed as U.S. ambassador to the United Nations. Obama called Power "one of our country's leading foreign policy thinkers" and "a long-time champion of human rights and dignity."
Occidental has a distinguished history of producing ambassadors and other Foreign Service professionals, beginning with U. Alexis Johnson '31, who served as ambassador to Japan and Thailand, and classmate Toshiro Shimanouchi, Japanese ambassador to Norway.
David B. Dunn '71, former ambassador to Togo and Zambia, now serves on the advisory board of Occidental's Office of Global Affairs. William M. Bellamy '72 served as ambassador to Kenya from 2003 to 2006 and is now a resident senior fellow at the Center for Strategic & International Studies/Africa Program at Occidental.
Early graduate John Parke Young '17 attended the international conference in San Francisco that drafted the Charter of the United Nations in 1945. Former chief of the State Department's division of international finance, Young also helped draft the original charters for the International Monetary Fund and the World Bank.
Scores of Occidental alumni are currently serving in the Foreign Service, with international NGOs and as international entrepreneurs.
In addition, Derek Shearer, Occidental's Chevalier Professor of Diplomacy and World Affairs, was ambassador to Finland from 1994 to 1997.