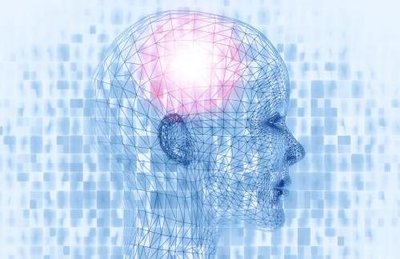 Beginning in the 2014-15 school year, two exciting new minors -- public health and neuroscience -- will be offered at Occidental.
Each new program represents an interdepartmental collaboration: between biology, psychology and cognitive science for neuroscience, and urban & environmental policy, kinesiology and biology for public health.
Neuroscience is the study of the brain and nervous system. It encompasses questions about the structure and function of the nervous system and neural development, and how behaviors and cognition arise from the brain. It is an inherently multidisciplinary area of study, integrating approaches from a diverse set of fields.
"We anticipate that there will be strong student interest," says biology professor Renee Baran, especially among psychology, cognitive science, biology, biochemistry and kinesiology majors. But the minor will be open to all students.
To complete the minor, a student must take six neuroscience-related courses. At least three of the classes must be offered by departments outside of the student's major. The six must include two introductory courses, such as Bio 130: Introductory Cell and Molecular Biology or Psych 101: Introduction to Psychology; one methods or statistics class; at least two more courses, such as Bio 340: Advanced Animal Physiology or Cog Sci 320: Cognitive Neuroscience; and one additional 200- or 300-level class, such as Bio 226: Cell Biology or Psych 336: Evolutionary Psychology.
The public health minor will consist of five classes, including Public Health: Community and Environment (UEP 203), Epidemiology (Bio 338), a course on statistics, and two elective courses covering such topics as scientific understanding of disease prevention and treatment; the history of medicine; and the role of social, ethical and environmental issues in public health. In addition, students will be strongly encouraged to participate in one or more internship, volunteer or research opportunity in the field of public health before they graduate. 
"The public health minor core courses provide students with an overview of core public health concepts and methodology while helping students to understand the patterns, effects and control of disease," says Robert Gottlieb, professor of urban & environmental policy and director of the Urban & Environmental Policy Institute at Occidental. "Together with the elective courses, the minor will introduce students to perspectives on population health, the methods used to define and address local and global public health concerns, as well as the biological principles needed to understand, address and protect health."
"I believe that our well-designed interdisciplinary curriculum, taught by a team of dedicated faculty, will further inspire our students to do good work in local, national and global communities," says Angela Wood, Occidental's director of pre-health advising, who helps students prepare for careers in the medical profession. "Having a public health minor will heighten awareness, and I anticipate that more of our students will enter graduate-level studies in public health in the future.
"Educating and promoting good health, addressing disparities in the healthcare system, providing resources to improve quality of life and ensuring an equal access to quality medical care are just some of the important work that our Oxy-educated students will able to do," she says.
Only four other small liberal arts colleges offer a public health minor. According to Gottlieb, the new minor epitomizes "the key strengths of a liberal arts education, which emphasize the development of social responsibility, critical thinking and analytical skills, 'real world' application skills, and engagement with diverse global and local communities…to develop effective solutions to current issues."