Submitted by kwall_admin on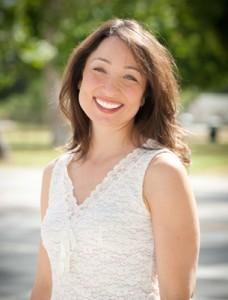 Associate professor of critical theory and social justice Mary Christianakis is the recipient of the 2012 Alan C. Purves Award for her recent article on the links between drawing, pictures and writing skills in older elementary schoolchildren published in the prestigious journal Research in the Teaching of English.
The Purves Award is given annually to the author of the article that has the potential to make the most impact on practice. Christianakis' "Children's Text Development: Drawing, Pictures, and Writing" appeared in the August 1, 2012 issue and was nominated by a peer committee of researchers and teachers.
Christianakis' article, based on a year of fieldwork and observation in a public school classroom in northern California, examines how fifth graders use drawings and pictures in their writing. It "offers a compelling case for the acceptance and utilization of multiple semiotic tools (i.e., drawings, cartoons, sketches, diagrams) by older students in their writing, challenging those who consider these forms of writing development immature or inappropriate beyond the early childhood and primary classroom," the committee citation reads.
Research in the Teaching of English has long been considered the leading scholarly journal in the field of English education, with an acceptance rate ranging from 7-15%. "Mary's mentor and graduate advisor, Anne Hass Dyson, received the Purves Award in 1999. So Mary is following in a great scholar's footsteps," says Richard Mora, assistant professor of sociology and a colleague with whom Christianakis co-teaches Oxy's California Immigration Semester.
The award will be presented at the annual convention of the National Council of Teachers of English (NCTE) to be held in Las Vegas in November. A description of the award and discussion of the article will appear in the February 2013 issue of Research in the Teaching of English.