Submitted by kwall_admin on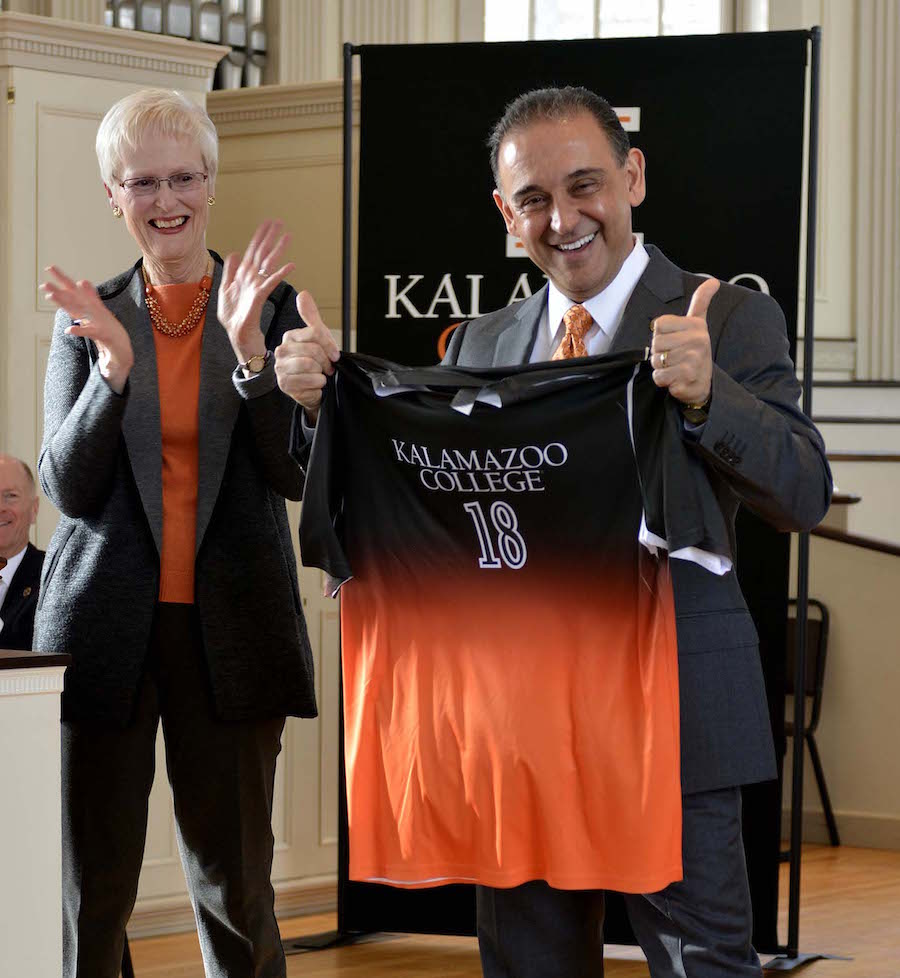 Jorge Gonzalez, vice president for academic affairs and dean of the College, has been selected as Kalamazoo College's 18th president.
"The board's vote was unanimous and our excitement boundless," said Kalamazoo Board of Trustees chair Charlotte Hall '66. "Dr. Gonzalez is a passionate champion of the liberal arts and has an abiding commitment to the values embodied in the K-Plan: academic excellence, experiential learning, intercultural understanding and community engagement."
"While it won't be easy to say goodbye to Jorge, I'm not at all surprised that one of our peer institutions found him an attractive presidential candidate," Oxy President Jonathan Veitch said in a January 12 message to campus. "When Jorge arrived in Eagle Rock almost six years ago, he immediately struck everyone as a person of genuine warmth, thoughtfulness, intelligence and judgment. I believe that his performance as Oxy's chief academic officer has fully proven the accuracy of that assessment."
Gonzalez will remain at Occidental through the spring semester. His first day on the job at Kalamazoo will be July 1. In his campus message, Veitch said he will be working with the Faculty Council and associate deans to identify an interim dean and organize a national search for Gonzalez's successor.
"I feel my life has been a preparation for this incredible opportunity to advance the liberal arts and the K-Plan," Gonzalez said during the formal announcement of his selection at Kalamazoo. "Kalamazoo College's mission is a perfect match with my deeply held belief in the learning values and the life values of experiential education and international education."
In his campus message, Veitch highlighted several of Gonzalez's most significant achievements as dean, including "significant progress in recruiting a new generation of outstanding tenure-track professors. We have created policies to address pressing compensation issues for both tenure-track and adjunct faculty. We also have increased our ability to use data more consistently to drive assessment and other aspects of the academic decision-making process. And our students now benefit from a host of exciting new interdisciplinary programs: Latino/a and Latin American studies, computer science, neuroscience, public health, and interdisciplinary writing."