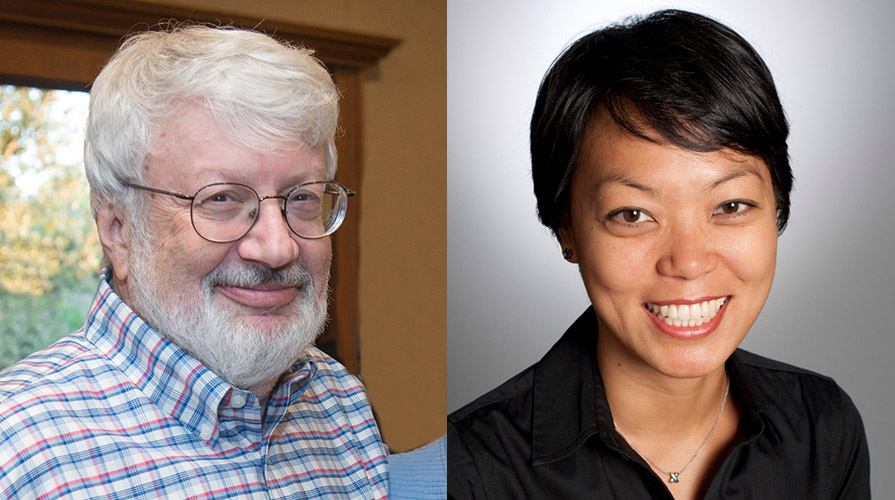 Occidental College professors Peter Dreier and Mijin Cha will discuss and sign copies of their new anthology, We Own the Future: Democratic Socialism – American Style (New Press) at Vroman's Bookstore in Pasadena on Thursday, January 23 at 7 p.m.
The collection, co-edited by Dreier, E.P. Clapp Distinguished Professor of Politics at Occidental, journalist Kate Aronoff and Georgetown University History Professor Michael Kazin, features an essay on voting rights, campaign finance and election reform by Cha, assistant professor of urban and environmental policy.
Not since the Great Depression have so many Americans questioned the fundamental tenets of capitalism and expressed openness to a socialist alternative. We Own the Future provides an overview of the history and practice of democratic socialism, a picture of what it might look like in practice in the United States, and proposals for how it could be implemented.
"This spirited and intellectually rigorous essay collection … examines what socialism has already done for America, and where it could take the country in the future," says Publishers Weekly. "Amid a spate of recent books about the mainstreaming of democratic socialism in America, this volume stands out for its multi-voiced approach and the depth of its analysis."
Dreier, the founding chair of Occidental's Urban and Environmental Policy Department, has been involved in urban policy as a scholar, government official, journalist, and activist and organizer for more than three decades. He has written widely on American politics and public policy, specializing in urban politics and policy, housing policy, community development, and community organizing. Dreier is co-director of Occidental's unique Campaign Semester program.
Cha's research and teaching interests are in the areas of climate justice, environmental justice, labor movements, and the intersection of labor and climate justice. Her current research focuses on "just transition" - how to transition communities and workers economically dependent upon fossil fuel extraction and use into a low-carbon future in a way that is equitable and just.
Vroman's, Southern California's oldest and largest independent bookstore, is located at 695 E. Colorado Boulevard in Pasadena.