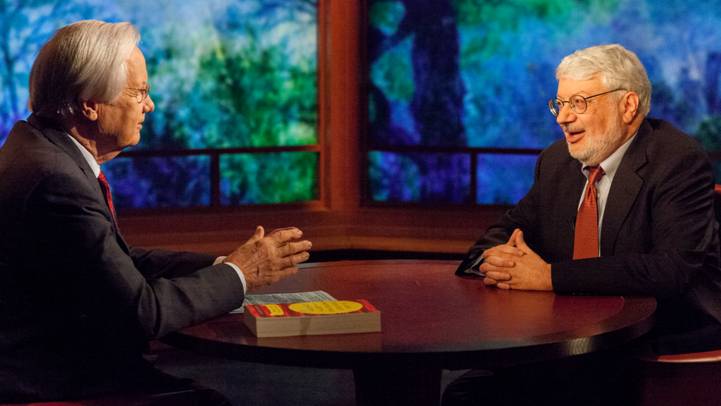 Peter Dreier, Occidental's E.P. Clapp Distinguished Professor of Politics, discusses the current state of American politics with Bill Moyers on the new episode of "Moyers & Company," the nationally syndicated public affairs television show.
In Los Angeles and many other cities, it will be broadcast tonight (Friday, Oct. 25) and rebroadcast on Saturday and Sunday. In New York, it is broadcast on Sunday. Check local listings here to find out when and where the show airs in your city. You can also watch the segment online.
In a 30-minute segment titled "Progressives Pick Up the Pieces," Dreier and Moyers discuss the current political situation, why Dreier continues to be optimistic about the country's future, and how that sense of hope is grounded in U.S. history, as exemplified in Dreier's latest book, The 100 Greatest Americans of the 20th Century: A Social Justice Hall of Fame.