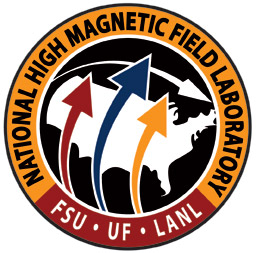 Occidental has been identified as an institution with a high rate of female physics majors by the National High Magnetic Field Laboratory (NHMFL). Out of 95 U.S. colleges and universities cited by the NHMFL, only four, including Occidental, were given that designation (the others were Colby College in Maine, Ohio's Kent State University and all-women's Smith College in Massachusetts).
The only facility of its kind in the United States, the NHMFL is the world's largest and highest-powered magnet laboratory used for research in physics, materials science, chemistry, biochemistry, biology and even biomedicine. Affiliated with Florida State University in Tallahassee, the lab has branches at Los Alamos National Laboratory in New Mexico and the University of Florida in Gainesville.
Occidental physics professor George Schmiedeshoff has brought a number of his students to the NHMFL to assist with experiments that he has run there over the last 20 years. In addition, several Oxy students have participated in summer research programs at the lab. 
Among recent students are Sharon (Touton) Schara '01, who spent the summer of 2000 at the NHMFL at Los Alamos National Laboratory. She later became a high school physics teacher. Shawna Hollen '05 spent the summer of 2004 at the NHMFL at Los Alamos. After graduation she worked at JPL for two years, completed her Ph.D. in physics at Brown University in 2012, and is now a postdoctoral student at Ohio State. Amanda Lounsbury '09 spent the summer of 2008 at the NHMFL at Florida State. She is currently pursuing a Ph.D. in environmental engineering at Yale.
Educational data has shown that women tend to avoid STEM (science, technology, engineering and mathematics) majors and careers, despite the fact that American girls have been "out-performing boys in math and science classes for some time," according to Lisa Wade, associate professor and chairwoman of the sociology department at Occidental. Educators are seeking ways to encourage young women to follow their interests in these fields.
"This is great news about the participation of women students at Oxy in research activities in physics," said Jorge Gonzalez, vice president for academic affairs and dean of Occidental.