Submitted by kwall_admin on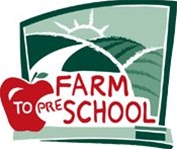 Let's Move!, First Lady Michelle Obama's national campaign to end childhood obesity, has lauded Occidental College's Farm to Preschool program for improving access to healthy, locally grown food and teaching low-income young children to eat better.
Farm to Preschool, run by Occidental's Urban & Environmental Policy Institute, is one of 20 organizations honored in a national competition to encourage participation in the Let's Move! Child Care initiative.
The competition was organized by the Administration for Children and Families and the National Association of Child Care Resources and Referral Agencies. On May 9, the winners will be recognized at a luncheon in Washington, D.C., following the Centers for Disease Control and Prevention's national conference, Weight of the NationTM.
"The physical and emotional health of an entire generation and the economic health and security of our nation is at stake," the First Lady said at the February 2010 launch at the White House of the Let's Move! campaign. "This isn't the kind of problem that can be solved overnight, but with everyone working together, it can be solved. So, let's move."
The need to educate preschoolers and their families about the benefits of eating healthy foods and exercise is acute, noted Zoe Phillips, manager of the Farm to Preschool program. Childhood obesity continues at an epidemic level nationwide, and more children are becoming overweight and at risk for diabetes and other preventable diseases. Research also shows that many overweight children will grow up overweight--and remain so throughout their lives.
"This award will bring positive attention to the work we are doing towards reducing childhood obesity and improving access to healthy food," added Phillips, who will attend the luncheon on behalf of Occidental. "Highlighting these issues through a local-food lens also promotes the sustainability of our local economy."
The Farm to Preschool program began in 2009 as a two-year pilot for childcare and preschool programs in low-income areas of Los Angeles and San Diego. Goals included replacing unhealthy food with locally grown fruits and vegetables, and teaching preschoolers and their parents better nutrition through taste tests and cooking demonstrations, visits to local farms and farmers' markets, and bilingual presentations by doctors and nutrition experts.
Bolstered by $620,000 in new grant funding from the Kresge Foundation and Kaiser Permanente, the program will expand in California, Hawaii, Arizona, and New Mexico, and subsequently nationwide. The Farm to Preschool program will also increase its target audience by adding family homecare providers and Native American children.
In addition, the program will train parents to advocate for healthier school food and realign its curriculum to include physical education and to meet the education content standards of California, Hawaii, Head Start, and the National Association for the Education of Young Children.
The Farm to Preschool program is the latest in a line of UEPI projects to promote and increase access to fresh, local, and healthy food for children. UEPI has also been instrumental in launching the Farm to School program, which is now in all 50 states.