Submitted by kwall_admin on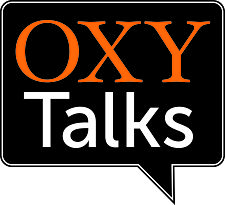 With immigration policy back at the top of Washington's agenda, does L.A. offer a counterintuitive glimpse into the future?
The first of Occidental College and Zocalo Public Square's 2013 OxyTalks will explore the question of "How Will L.A. Face Its Post-Immigrant Future?" on Tuesday, March 12 at the Petersen Automotive Museum. The 7:30 p.m. roundtable will be moderated by cultural historian and author Thaddeus Russell, adjunct assistant professor of American studies at Occidental. The event is free and open to the public.
Los Angeles is viewed—by people around the world and by Angelenos—as an ever-changing hotbed of immigration and immigrants. But the demographic truth runs counter to this perception. In fact, Southern California's population is becoming more native-born.
This trend is here to stay and is likely to change L.A. in ways we have not begun to consider, much less appreciate. Other cities that have seen declines in immigrant populations have also become less dynamic. Will people who were born and raised here care more about local communities and politics, or will they simply be less worldly? Will L.A. become a more cohesive place? Or will familiarity breed contempt?
Occidental assistant professor of sociology Richard Mora, who teaches courses on immigration and in Latino/a studies, Chapman University's Distinguished Fellow in Urban Futures Joel Kotkin, and USC demographer Dowell Myers will consider what Southern Californians should do to prepare for a future in which we may become a lot more like one another.
OxyTalks is a series of dynamic public events that bring together some of the academy's most creative thinkers with compelling figures from the public and private sectors for a collaborative examination of American culture. Hosted by Occidental College, in partnership with Zocalo Public Square, OxyTalks reaches beyond the classroom and into the Los Angeles community and around California to spark conversations around the issues that matter to us most.
The Petersen Automotive Museum is located at 6060 Wilshire Blvd., Los Angeles. Parking is $8.