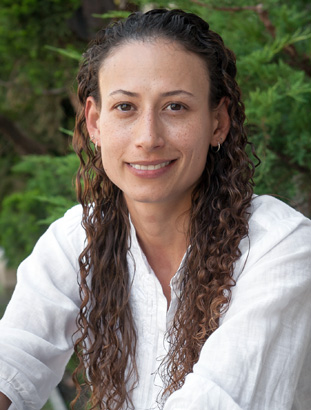 A new grant from the Robert Wood Johnson Foundation to researchers at Occidental College and Georgetown University Law Center will fund a pioneering study of the social and emotional health benefits of school-based restorative justice programs for high school girls.
The two-year, $338,000 study of girls ages 13 to 18 in six jurisdictions across the country will build on the extensive research into school-based restorative practices conducted by Thalia González, associate professor of politics at Occidental. That research has examined how such practices can successfully address negative behaviors and rates of school discipline that fall disproportionately on students of color.
"This study will go beyond previous studies to get a better understanding of how school-based restorative practices may produce additional benefits by positively affecting the social and emotional needs of adolescent girls," says González, who will be co-principal investigator with Rebecca Epstein, executive director of the Georgetown Law Center on Poverty and Inequality.
"While research shows that school-based restorative practices can have different effects on different people, to date there has been little analysis of whether there are unique benefits for girls," González says. "We will be exploring what role gender plays in how school-based restorative practices are experienced by students, and if so, how such differences might better inform policy and practice."
The broad aim of restorative justice in educational policy and practice is to provide a more effective response to the needs and concerns of school communities, according to González. Grounded in three core principles -- repairing harm, involving stakeholders, and transforming community relationships -- restorative justice prioritizes individual and community growth, rather than punishment, contributing to an overall safer and healthier school culture.
González's 2014 study of the Denver public school system was the country's first long-term study of the impact of restorative justice techniques in an urban school district. It found that they are effective in reducing suspensions and expulsions that have had a disproportionate impact on students of color, particularly Latinos and African-Americans.
Between 2006 and 2013, DPS almost halved its overall suspension rate from 10.58% to 5.63% by using restorative justice models, which emphasize accountability, restitution, apology and forgiveness. Suspension rates for African Americans fell 7.2% during this period, which contributed to the narrowing of the racial discipline gap. The African American/white gap decreased by almost 4 percent; the Latino/white gap also decreased.
The use of restorative justice programs in K-12 school systems is growing. A 2016 study by González found that they are now being used in schools in 38 states.