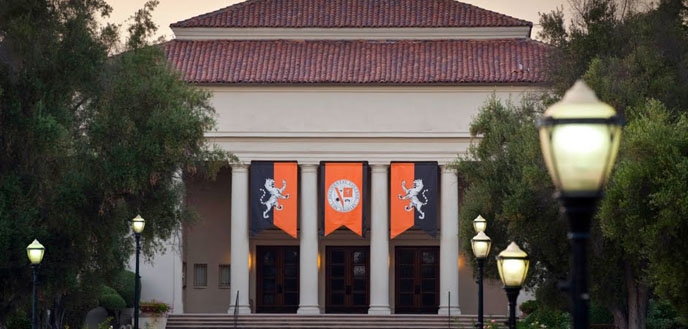 A $100,000 grant from William Randolph Hearst Foundation will make it possible for Occidental College to continue to meet its longstanding commitment to first-generation, low-income and underrepresented students.
The new grant will provide annual scholarship support for up to 10 high-achieving Occidental students with financial need during the 2015-16 academic year. The funds will complement the College's endowed Hearst Scholarship Program, which was established in 1985 and currently supports two students.
"Occidental's mission and strategic plan are both clear: our goal is to ensure that students from all backgrounds have the opportunity to attend, and thrive at, Occidental," says Vince Cuseo, vice president for admission and financial aid. "The continuing generosity of the Hearst Foundation will play an important role in making sure we continue to meet that goal."
Rated by The New York Times as one of the country's most economically diverse campuses, Occidental outperforms schools with endowments many times larger. (In June 2015 the Occidental endowment stood at $392 million.) With an endowment-per-student figure of $157,000, Occidental serves a larger percentage of low-income students than higher-ranked schools such as Harvard, Princeton, Yale, and Stanford, where endowment-per-student figures exceed $1 million.
Almost three-quarters of Occidental students receive some form of financial aid. Graduation rates for low-income students have consistently matched or exceeded the graduation rate for all students at Occidental.
Recipients of the endowed Hearst scholarship have an impressive record of achievement after graduation. Magdalena Arias-Arenas, a 1991-92 recipient, graduated from USC's Keck Medical School and is now an award-winning doctor specializing in pulmonary diseases and critical care. Eric Sundberg, a 1996-97 recipient, earned his Ph.D. in mathematics from Rutgers and is now an associate professor of mathematics at Occidental. Anne Powell, a 2001-02 Hearst Scholar, was selected as a CORO Fellow and worked for the New York City Education Department and two non-profit organizations before founding her own consulting firm.