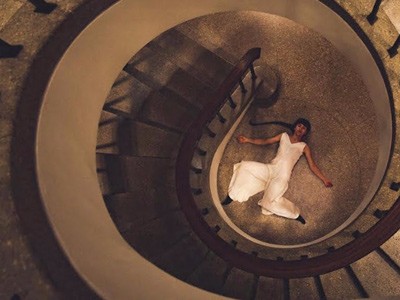 Occidental College students will have the opportunity to create and perform in an original collaborative work when Heidi Duckler Dance Theatre comes to the campus in late March to lead an exploratory movement-based workshop.
Students in the workshop will be partners with the troupe in an original collaborative work developed site-specifically for Occidental's administrative building rotunda on Friday, March 31 at 7 p.m. The performance is free and open to the public.
Founded in 1985 by artistic director and choreographer Heidi Duckler, Heidi Duckler Dance Theatre has created memorable dance experiences in extraordinary locations for over three decades. The troupe creates innovative dance experiences in nontraditional places and provides learning opportunities in diverse neighborhoods, inviting audiences and artists to engage with one another and connect with their communities.
The group has put on dance performances in venues ranging from laundromats to subway terminals to the L.A. Police Academy. "Sites can be real. Sites can be metaphorical. Site-specific dance can be defined by geography or defined by people who inhabit or visit a place," Duckler says.
For the Occidental workshop, space is limited to 20 students, and no dance training or background is necessary. Participants are required to attend all rehearsals and the performance.
RSVP is encouraged for the performance, but not required.
The workshop is produced by Oxy Arts and is generously funded by the Andrew W. Mellon Foundation.