Submitted by kwall_admin on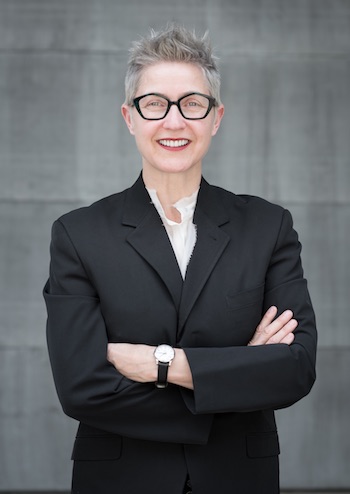 Occidental College artist and art professor Mary Beth Heffernan will serve as artist-in-residence at The Huntington Library, Art Collections, and Botanical Gardens this summer as the recipient of the first-ever Photographic Arts Council/Los Angeles Contemporary Arts Grant.
The $10,000 grant from the Los Angeles arts organization will allow Heffernan to spend several months at the Library to create an artwork based on her research in the collections.
"I'm honored to be the first PAC/LA grant recipient and excited to be able to delve into The Huntington's archives and make a work in conversation with it for the permanent collection," said Heffernan, a photographer and sculptor whose work explores the intersection between representation and physicality.
"An archive is a library and a forest where artifacts can be ordered and mundane, or wild, disorienting, even frightening. I hope to explore and get lost. I hope my preconceived ideas are upended. And between the familiar and the strange, I hope to make connections between disparate things."
PAC/LA chose The Huntington for its inaugural grant because of its outstanding research and photography collections, said Gloria Huyck, the chair of PAC/LA's board. "We wanted to give a Los Angeles-based photographer the chance to be inspired by The Huntington's holdings. We're also thrilled to be working with The Huntington's curator of photography, Jennifer Watts, who we consider to be one of the most knowledgeable and creative in the country."
Watts chose Heffernan in part because her work aligned so closely with The Huntington's collections. "Her art is deeply research-based, she is intrigued by historical photographic processes and techniques, and interested in the intersection between the human body and its representation over time," said Watts. And then there's the mesmerizing beauty of her art, which Watts finds "striking for its depth and seriousness of intent."
From the start of her career, historical medical archives fascinated Heffernan. Her Becoming series (1994), was a sculptural and photographic response to specimens and 19th century medical photographs from the Mütter Museum in Philadelphia. The Replete series (1995–2001) drew from Enlightenment-era dissection engravings by William Hunter at Harvard's Countway Library of Medicine. She recently received critical acclaim for a solo exhibition of her Blue series at Sloan Projects in Santa Monica.
Photography has long been one of The Huntington's collecting strengths, with holdings of about 850,000 prints and negatives spanning the period from about 1850 to 1950. The collection contains significant work by noted photographers Carleton Watkins, William Henry Jackson, Andrew Russell, Eadweard Muybridge, Frances Benjamin Johnston, Edward Weston and Ansel Adams.