Submitted by kwall_admin on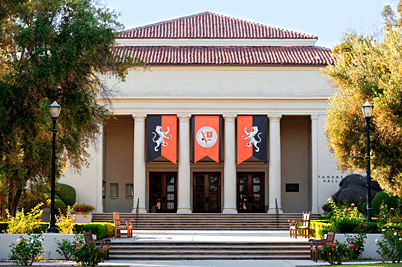 Despite steady growth in attendance, ticket prices and revenues at Disneyland, the wages of a majority of park employees have declined in real dollars since 2000, leaving many struggling to make ends meet, according to a new study from Occidental College and the Los Angeles Economic Roundtable.
Ten percent of workers have been homeless at some point in the last two years; two-thirds don't have enough food to eat three meals a day; and three-quarters report being unable to pay all their bills each month, according to the 125-page report, "Working for the Mouse."
"Eighty percent of Disneyland workers say they are proud of the work they do, but the majority feel disrespected and underpaid," says study co-author Peter Dreier, Occidental's E.P. Clapp Distinguished Professor of Politics. "Disneyland is not simply another employer – it's the largest employer in Orange County, and its parent company is the 22nd most profitable corporation in the country."
Based on a survey of 17,000 unionized employees who make up more than half of the resort's 30,000 workers, the study found that 85 percent are paid less than $15 an hour. Even among full-time employees who have worked at the resort for more than 15 years, 54 percent are paid less than $15 an hour and 13 percent are paid less than $11 an hour.
"Since 2000 in Orange County, the cost of housing has gone up 79 percent, the overall rate of inflation has increased 49 percent, but Disneyland wages have only gone up 26 percent," says report co-author Dan Flaming, president of the Los Angeles Economic Roundtable. "Nor are employees getting a sufficient number of hours of work. While 91 percent of Disneyland employees rely on their wages as a sole source of income, only 54 percent work full-time."
Increasing the wage floor at Disneyland to $20 an hour would give employees – known as cast members -- a real living wage and would require less than 6 percent of the resort's annual revenues, which totaled more than $3 billion in 2016, the report says. Resort attendance has increased by 21 percent and ticket prices by 59 percent over the last decade. 
Some 5,000 employees represented by nine unions who make up the Coalition of Resort Labor Unions answered the 50-question online survey, a 28 percent response rate.  That sample is representative of all coalition members in terms of age, employment status, hourly wage, tenure at Disneyland, and other characteristics, Dreier and Flaming said.
Disneyland unions represent employees that include food service workers, hair stylists, costumers, candy makers, security guards, custodians, hotel workers, retail workers, ticket takers, musicians, puppeteers, singers and dancers.
In addition to survey results, the report draws on a wide range of data from the U.S. Census Bureau, the U.S. Bureau of Labor Statistics and other official sources to calculate wages and demographics not just for union members but for the theme park's overall workforce.
Among the survey findings:
While many assume that most Disneyland jobs are entry-level positions for young workers, 41 percent of the resort's employees are 30 to 54 years old; 18 percent are over 54.
Only 28 percent of employees report having the same schedule every week, a burden that makes it difficult to find childcare or to hold a second job.
More than a third of employees enrolled in Disneyland's health insurance plan report having to give up other necessities to pay monthly premiums. Forty-three percent said they needed, but were unable to afford, dental care over the past year.
To find affordable housing, almost one-third of Disneyland employees commute one hour or more to get to work. That compares to an average of 4 percent of the total workforce in Orange and Los Angeles counties.
As average employee wages have declined, executive pay has boomed. Average annual compensation for the top five Disney executives reached more than $80 million in 2016. Last year, CEO Robert Iger made $36.3 million.
In addition to principal co-authors Dreier and Flaming, contributors to the report include Martha Matsuoka, associate professor of urban & environmental policy at Occidental; Lucero Herrera, research analyst at the UCLA Labor Center; and Jane Carlen and Patrick Burns of the Economic Roundtable.