Thursday, August 23, was move-in day for the Class of 2022.
All across campus, roommates met for the first time, parents chatted, and staff and faculty members helped new students move in to their dorms. A sense of excitement, nervousness, and possibility permeated the air as Orientation Week 2018 began. Meet a few of the incoming students who are now calling Oxy home.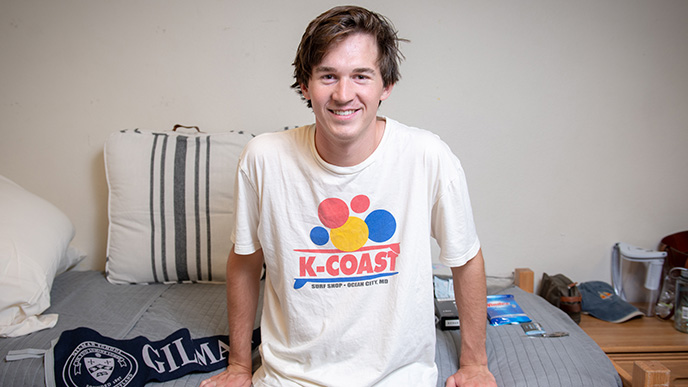 Heading west from Baltimore, Maryland, Charlie Finnerty '22 has arrived with a sense of excitement and was ready to meet everyone in his residence hall on move-in day. As classes begin, Charlie is looking to explore the politics and diplomacy and world affairs departments.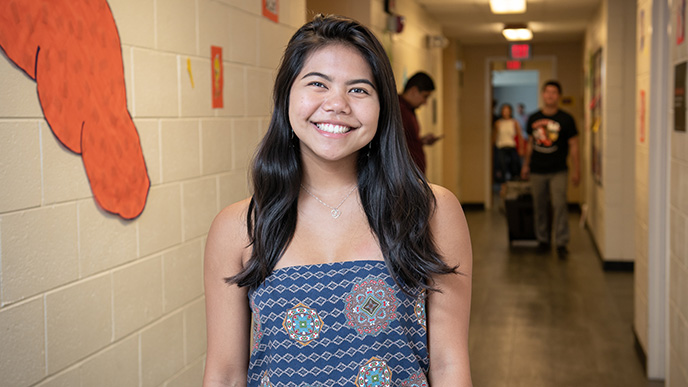 Hailing from the Hawaiian island of Oahu, Ashley Nakagawa '22 is feeling nervous as orientation begins, but is excited to meet new people and make friends on campus. Lucky for her, many first-years share her same sentiments.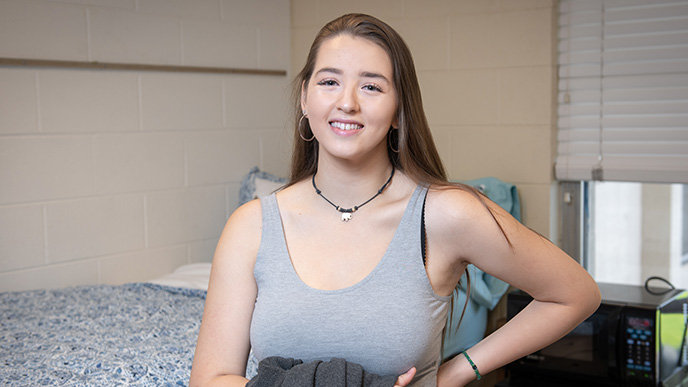 Oxy was at the top of the list for Katie Benmar '22, who was busy settling into her room with help from mom Claudine Benmar. Her family, from Seattle, Wash., follows a vegan diet, and she is thrilled to explore the many vegan options available through campus dining.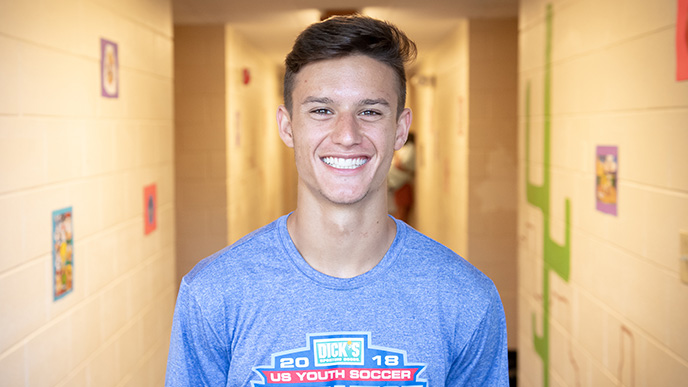 Teagan Jarvis '22 has been settling into dorm life for weeks now: as a soccer player, he traveled from his hometown of Las Vegas, Nev. early for practices. As an only child, Teagan is now getting used to living next to dozens of classmates, and is looking forward to being on a residential campus.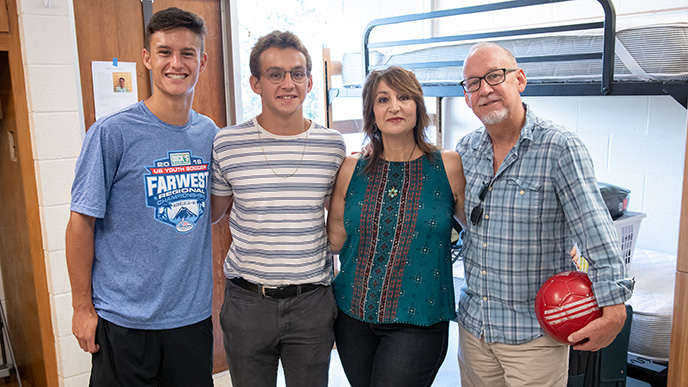 Julian Caspole '22 (second from left) has grown up with the Oxy connection: his mom Desiree La Vertu directs the campus glee club and choir. While he may only be moving a few miles from his Pasadena home, dad David Capsole has mixed emotions on the new chapter (and hopes Julian won't forget to visit!).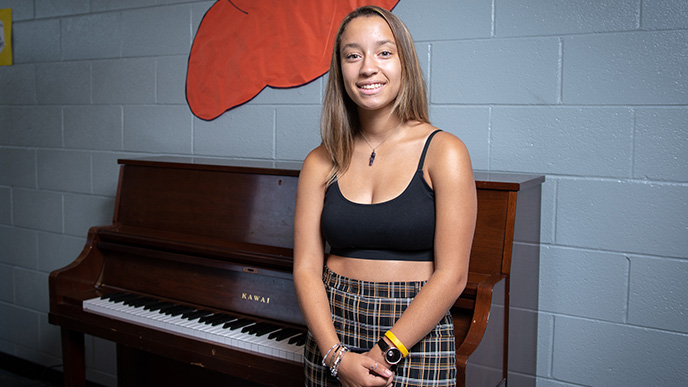 Jaiden Taylor '22 is making herself at home at Oxy for a second time this summer. The Woodinville, Wash. student had a chance to acclimate to campus life during Multicultural Summer Institute, and is excited to explore even more, including the Booth Hall music library.

New roommates Johnna Munsen '22 and Kayla Samsing '22 would both call themselves "creative" and a glimpse at their room decor confirms that. Both call the west coast home, despite coming from very different climates: Washington and Arizona respectively.