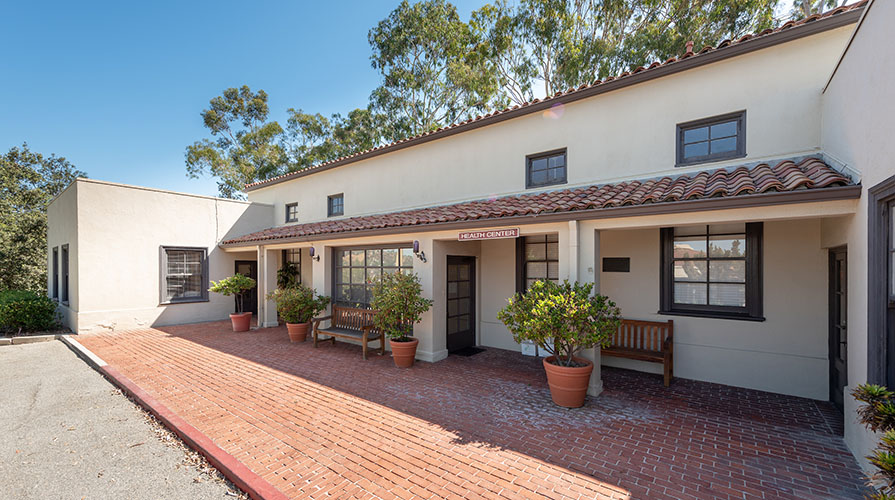 A generous gift from the Choi Family, combined with gifts from other donors, will fund a new campus-wide health promotion program to address the growing need for mental health and wellness education for Occidental students.
The funding will make it possible to proactively promote a healthier campus environment through the hiring of a new health promotion specialist and student peer health educators who will work to reduce barriers to student well-being and promote healthy behaviors.
"We are grateful to the Choi Family and to the other donors for their recognition of the growing need for mental health awareness and services at Oxy," says Rob Flot, vice president for student affairs and dean of students. "In keeping with Oxy's culture of care, this will assist us in helping students before a crisis develops and ultimately equip them with beneficial lifelong skills."
There's more to be done, added Lucia Choi-Dalton '89. "The need is so pressing that my family and I hope other members of the Oxy community will step forward with additional funding that will make further support available for Oxy students who need it." 
Between 2013 and 2021, student rates of depression, anxiety and suicidal thoughts more than doubled in the United States, according to national surveys. Last year, the American Academy of Pediatrics, American Academy of Child and Adolescent Psychiatry and Children's Hospital Association issued a joint declaration of a national state of emergency in children's and adolescents' mental health.
Over the last decade, the use of counseling services among Oxy students has doubled; 30 percent of all students will visit the counseling center during their college career, according to Flot, who has a master's in clinical psychology, and worked at a university counseling center for almost 10 years as a therapist. "Throughout higher ed in general, thankfully there's less stigmatization around mental health, which in part has created the need," he says.
Adding the health promotion specialist and peer health educators to the staff at Emmons Wellness Center (which includes four therapists) will expand ongoing efforts to address a range of health topics including mental well-being, stress management/reduction, self-care, alcohol and other drug use, sexual health, and the connections between various dimensions of one's wellness and mental health.
In order to meet the diverse needs of the Oxy community, efforts will focus on the mental health of the entire student body as well as specific and inclusive groups that include students of color, athletes, LGBTQIA+, and international students. To strive for health equity, targeted attention will be paid to students with marginalized identities who are disproportionately affected by stressors, and who may be less likely to seek help or feel a sense of belonging.
The College hopes to hire a qualified candidate in the spring 2023 semester. The new hire's focus will then be on conducting a needs assessment, developing an implementation plan, and recruiting and training the student peer health educators with the goal of rolling out the fully staffed program in fall 2023.
In addition to the Choi Family, members of the Oxy community who also contributed to the program are Board of Trustees Chair Lisa H. Link and David A. Link P'18, Lisa Coscino '85, Terry L. Hinchliffe and Stephen F. Hinchliffe III P'23, Terry A. Rajendran and Dr. Sundar Rajendran P'23.
The Choi Family encourages members of the Oxy community in joining their effort to expand existing mental health services and ensure their inclusive accessibility for all of our students. You can learn more about ways to support Emmons Wellness and contact Maureen Royer, associate vice president of development, at mroyer@oxy.edu.